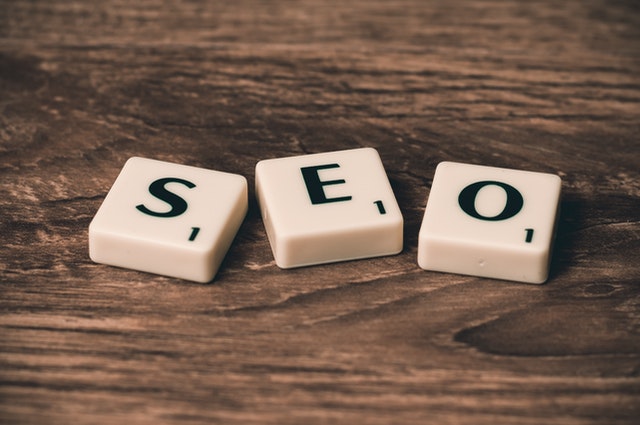 Top SEO Tools to Use in 2021
Search engine optimization is a necessity for any online business owner. For your pages to rank on search results of Google and other search engines, you need to optimize your content. It's daunting to manually inspect your competitor's sites and analyze keywords usage and referring domains.
Luckily, it's the 21st century and there are so many tools that can make your SEO easy and accurate. In this guide, we will look at some of the best SEO tools to use in 2021.
But first, why would this be useful?
Why Do You Need SEO Tools
SEO tools are important when it comes to effective marketing. They help you to build your digital brand. Your brand will be determined by what you offer and what your audience thinks about it. SEO tools also help you rank your site, which means more traffic and more customers, and more deals. Of course, this is a dream come true for any online entrepreneur.
To get ahead of your target audience, you need to Optimize your site since your audience will come looking for the information and product before they decide to use it. When your site is optimized, it gives you a competitive edge over your competitors.
SEO tools also help you know the search intent of your target audience. This way, you can give your users the best content and experience. However, thats not to say some good old fashioned 'googling' won't still give you significant insights.
There are a lot of SEO tools that you can use. Some of the best are discussed here.
I couldn't analyse SEO tools without starting off with SemRush as it is hands down the best tool I've used thus far. It provides instant approvals for content optimisation based on the best content on Google's top 10 articles. Bloggers, marketers, and website owners can use SemRush to see how well their content compares to other ranking articles in a few simple clicks.
Pros
It checks the general quality of the article calculated in terms of metrics such as text length, the keyword target, and the readability of the content.
It checks your tone of voice ensuring your writing is consistent depending on the required formalities.
You can also check your links to ensure no possible errors or problems.
It also shows semantically related keywords that can be added to your content.
Readability scores- it checks your text difficulties based on the acclaimed Flesch-Kincaid score.
Cons
It's not a friendly user interface. The interface is too technical for newbies and it requires a level of understanding and experience.
It sends a lot of warnings which keeps you hooked to their services.
If you're a startup with limited funding, Google Search Console is your go to SEO tool. It's a free service that helps you in monitoring your website in the Google search result. It was earlier called Google webmaster Tools.
Pros
Identification of links is easier. You can find pages and search terms quickly and easily.
You can also test whether the Googlebot can access your page or website easily
It saves you a lot of time since it's fast.
Cons
It gives a lot of HTML errors while scuttling your website.
It is sometimes not updated since it shows errors that you have already fixed.
3. Ahrefs
This SEO tool is commonly used in the preparation of audit reports, URL ranking, and backlink analysis. It's also used in website ranking and keyword analysis. Ahrefs began in 2011 as a backlink analysis tool and has developed over time.
I use Ahrefs every single working day for my SEO services and I can't recommend it highly enough.
Pros
It's the best for the backlink check which helps you get into your competitors' traffic and check which content is attracting good earnings.
It explores your needs starting from links and anchors to backlinks strength. You can monitor backlinks over time, do advanced reporting to locate important details quickly.
You can view the traffic of your competitor using the position explorer tool.
You are in a position to know which keywords are used in marketing and advertisements. You can see the paid traffic and how much they get.
It tracks the keywords and shows you how they performed on different devices such as mobile versus desktop and in which language.
It offers the largest and the best backlink evaluation platform whereby a single click gives you the details of the website you want to analyse.
Cons
They are pricey and aren't flexible.
Ahrefs doesn't offer specific on page SEO evaluation.
4. Moz Pro
Moz Pro is all in one SEO analysis tool. It gets you the right keywords to rank your product or content high. It targets keywords that have tough metrics and precise keyword volume. Moz Pro saves keywords for you to use when needed.
Moz Pro is a great tool because you also get to try it without spending a penny. The platform gives free first searches just to give users a feel of what they are missing if they don't pay.
Pros
It provides you with maximum potential for your target keyword to rank. This is achieved by auditing your page content and recommends specific changes.
It gives you an insight on what content to create next since it gives customised recommendations which are based on that ranked on your keywords.
It allows you to get new links and reduce the effect of the ones you already have.
It creates customised reports with ease by painting a compelling picture using PDF reports.
It helps you save time by scheduling periodic reports which are sent to the client and stakeholders directly.
It helps you to understand the strength of your site and also your pages.
Cons
Limited backlink database
High in pricing with no flexibility
Uber suggest allows you to gain insight into what is working for others in the same target market you are in. The tool helps you adopt the strategies used and improve on them so that you can gain an edge in the market.
The reason why I recommend this tool is because it also offers a free trial. If you want to do a quick search and don't have enough to spend on the tool immediately, you're sorted!
Pros
It's a free tool with no limitation and it's accessible to all internet users.
It gives you fast results with easy Metrics. It offers you useful insight apart from what Google suggests.
It's a user-friendly tool that gives you good value with no much effort.
Its word cloud helps you visualize your keywords
Cons
It has limitations when it comes to the target market. You can get difficulties in finding the result to a specific niche
Their data is always 100% accurate however this is due to change.
Conclusion
If you're thinking of taking your SEO game to the next level this year, you need to make use of SEO tools. This guide outlines some of the best paid and unpaid SEO tools available in the market.
As always, I hope you enjoyed the article and if you would like to contact me for a free 30 minute consultation to improve your websites SEO or build a new website, contact me today.