A crucial step towards achieving good rankings, it is essential to not over optimise and provide content that appeals to your customers as well as Search Engines.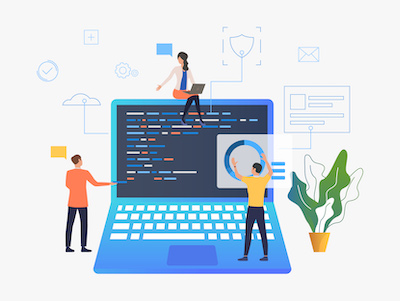 Optimise individual pages
An on going process for all new content
Essential part of overall SEO strategy
Do you know the keywords you would like to rank for but don't know how to convert that into an actionable plan?
By making adjustments to On page SEO elements, you can start to optimise each page for the keywords you would like to rank for.
Why is on page SEO so important?
Google has the goal of providing the perfect content match to every user search query.
Therefore, their algorithms are constantly testing the relevance of all webpages. (See how their search algorithms work.)
Simply blindly inserting keywords and hoping for the best doesn't work anymore. Google is too advanced for that now.
This means producing healthy SEO content is as important as ever. If you mix this in with on page optimisation, you are bound to see a rankings increase.
An overview of on page SEO ranking factors:
Title Tag
Your most important keyword (seed/primary) needs to go at the start of your H1 title tag.
URL Optimisation
Your main keyword needs to be in your URL & it needs to be Short.
Meta Description
Your main keyword needs to be mentioned in a clear page overview.
Focused Content
Your content needs to be unique & clearly structured to help the user experience.
Optimised Image Alt Tags
Although google now has the technology to analysis photos very accurately, they also have billions of webpages to audit everyday. Therefore, a clear image alt tag description will help google show your photos are related to your content.
Additional on page SEO:
Primary keyword needs to be mentioned in the first paragraph to show relevance.
Correct use of H2 tags to signify subheadings & page structure.
Ensuring there are relevant outbound links to authoritative sources where necessary, which helps gain trust with search engines.
Similarly, inserting relevant internal links to related content on your website.
Ensuring all links are working and not 404s.
Aiming to have as long and as detailed content as possible.
Ensuring content is up to date and fresh.
Adding relevant Schema Mark up data.
Getting all these fine details correct is essential to gaining higher rankings in Google and all form apart of my wider range of SEO services.