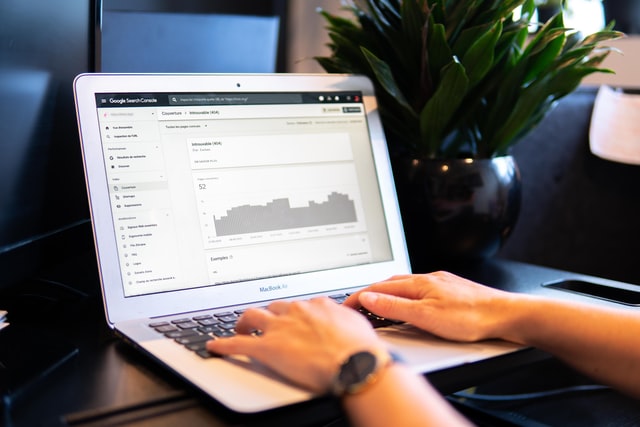 Importance of Google Search Console
Now that we have already talked about Google Analytics, let's discuss Google Search Console. Formerly known as Webmaster Tools, Google Search Console is an essential tool for marketers, SEO consultants, and website owners to monitor essential information on their sites' progress.
In this guide, we'll discuss everything you need to know about Google Search Console and its importance.
What is Google Search Console?
Google Console is a freely provided tool by Google to help users monitor their keywords usage, traffic from the web, submit URLs for verification and indexing. Unlike Google Analytics, you cannot see traffic from other sources such as ads, direct traffic, and social media.
If you're a website owner, then the tool proves to be a valuable source as it can help you identify new strategies to help your pages rank better. You can easily see what keywords (search queries) are bringing traffic to your website and how affect they are. With this knowledge, you can develop ways to improve the user experience.
What are the Features and Importance of Google Search Console?
This section will highlight the key features of Google Search Console and their importance to webmasters.
1. Submitting a sitemap report
A sitemap is a list of all available pages on your website, you can quickly create one for free at https://www.xml-sitemaps.com/ and then upload to your Web Server. Google encourages manual submission of sitemaps to help their bots crawl your website faster. You can also monitor the frequency at which your pages get crawled.
Google will then show you any errors encountered during the crawling process. This way, you can improve on the errors to give your audience a better experience.
2. Getting performance reports
Under the performance reports, you can monitor your websites traffic, activities which can help you gain a valuable insight into whats working well and perhaps less so. Here are some of the metrics you can observe with the performance report feature.
Simply put, impressions refer to the number of times a link to your website appears on search results even if it doesn't get clicks. Usually, only the search results on the page a user opens are considered, while those on other pages of the search results aren't included.
Clicks on Google Search Console are simply the number of times users click on your links. As opposed to Google Analytics, Console won't show the average period per session. The tool will reflect even a click that didn't materialise into a session.
Commonly known as CTR, this feature indicates the number of clicks divided by the number of impressions.
The average position is given from an analysis of your website's top-ranking search results. It can often be a little misleading though for which careful interpretation is required.
You may well average position 1 for a certain keyword however you may also average position number 60 for a less specific keyword. Obviously the 60th place is going to bring down your average so I'd always suggest looking at keyword specific position data.
3. Monitor your site's health
Google penalises sites that aren't following the set rules regarding user experience, harmful URLs, and other errors. These are outlined in the webmaster quality guidelines and occurs when a human reviewer has manually determined that pages on your site are not compliant. A manual penalty can lead to parts or all of your website not showing in search results until action is taken by the owner. These are bad news and often the outcome of black hat SEO techniques that are unfortunately still common in the industry.
Fortunately, most messages via Google Search Console are simply suggestions as to how to improve your website. You can easily monitor these through the index coverage reports.
The reports will display the following metrics to help you ensure your site is in perfect health.
This specific report helps you determine any errors on pages that Google hasn't indexed. The error reports show you any issues you need to fix with a detailed description of each error on your site.
We also have a report that shows the valid pages that are healthy and fully indexed by Google.
The warning report shows the already indexed pages, but they still have issues that need fixing.
You can also use the excluded report to determine the pages that Google hasn't indexed for some reason. The reason may be that you've indicated the pages as "no index," or Google has used an algorithm to determine the pages aren't worth indexing.
4. Determine the mobile usability of your website
You can also generate a mobile usability report using Google Search Console. The feature allows you to test the mobile-friendliness of your website. The friendlier your site is on mobile, the better its chances to rank on mobile search results. Another useful resource for this is Google's Mobile-Friendly Test.
Google Console will show you the issues that make your site unfavourable for mobile users. This knowledge is valuable for a website owner and is something I cover in my SEO Services, specifically the technical audit.
5. Determine the loading speed of your website
It's also possible to determine how fast your website loads both on mobile and desktop versions. To test the speed, you can use the Core Web Vitals report. The report indicates a site speed as fast, slow, or moderate. Here are the metrics that the core web vitals report indicates.
This shows how fast a page loads before a user can interact with a specific page on your website.
Cumulative Layout Shift (CLS)
The report shows how fast a page layout moves about while loading.
Largest Content Paint (LCP)
The feature indicates how fast any meaningful information loads on a website or a specific page.
It's important to note in May 2021, google will be rolling out their page experience signal update which in google's words:
'The new page experience signals combine Core Web Vitals with our existing search signals including mobile-friendliness, safe-browsing, HTTPS-security, and intrusive interstitial guidelines.'
6. Inspect your URLs
You can also use the Console tool to inspect URLs on your page and whether they are harmful to your site. The feature also allows you to see the pages on your site that Google has canonicalized. Google canonical helps prevent duplication of content on your website.
After fixing the URLs on the website, you can also request for indexing so that Google can pick the new changes faster.
7. Utilise the removals feature
Did you know that you can temporarily remove some pages from the search results? The removals tool enables you to remove a specific page so that it doesn't appear when users search for about six months. One of the reasons you may need to remove a page temporarily is to improve it or fix potential issues that google has flagged up.
The removal tool doesn't prevent Google from crawling the said page. The feature also doesn't allow you to delete a page permanently.
In a Nutshell
Google Search Console is a free tool provided by Google to help web entrepreneurs monitor their website performance and activity. The tool also enables you to fix any issues on your site or specific pages. This guide details the features of Google Search Console and how you can utilize them to improve your websites.
I hope you found this overview useful, if you would like to discuss more or have any specific questions, please contact me today.