Ensuring an eye-catching design is turned into an optimal website to guarantee your business online visibility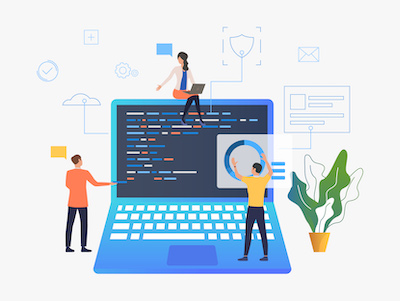 Fast, Streamlined Websites
Responsive on all devices
Building and developing high-functioning websites which perform perfectly for our clients to ensure online success
One size does not fit all which is why every web development project I undertake is tailor-made and unique – structured to suit you and your business.
Josh Willett can deliver a full range of skills and techniques to ensure your website is developed to perfection.
Web Design
Find the perfect look and feel to best represent your business
Ecommerce
Build reliable & secure online shop fronts to sell your products
SEO
Optimised website to help your business succeed in search
WordPress CMS
Future proof & secure CMS to allow easy management of your website
Secure Hosting
Safe, secure and fast hosting to ensure your website operates well globally
Why does your business need a website?
Running a successful business is about striking the perfect balance between expanding your customer base and making improvements to increase profitability. One way you can do this easily, without any additional costs or work on your part, is by creating an effective website.
Building an online identity is a fundamental step towards success. With your own website, you are in complete control of your companies destiny.
The Internet has allowed businesses to serve a global audience. If you're not on the web, your business is just like that local store no one knows about.
Your website can provide a virtual window into your company with some creative design. Your marketing team should consider the type of information you're trying to convey and use that as an outline for content-creating activity, including blog posts or advice columns.
In today's world, many businesses and service providers are going online to advertise their products or services. Online advertising is a great way to reach millions of people in an instant with messages that can be targeted for specific audiences. The internet has all kinds of tools available when it comes to marketing your business which include social media platforms like Facebook, Twitter, LinkedIn etc., blogs etc., video ads on YouTube (which allow you create commercials without the hefty fee), email campaigns and more!
The modern day website offers various ways for advertisers/marketers get creative about how they want the public exposed to new information so as not have them resorting back into old habits - this technique saves time and energy while also being ecologically friendly because there is no need.
One of the most important components to having a successful website is ensuring that its relevant and has content worth sharing. The more you can give users something they want, either through helpful advice or interesting information on your product pages, then the higher chance there will be for them linking their social media profiles with yours which consequently leads to increased exposure.
A website is a great way to refer potential investors by showcasing your company's goals and accomplishments.
It's wise that we keep up with the changing times. This means you have to be able to adapt and make adjustments when your market changes, so let me do it for you!