Increase website traffic and improve search engine rankings with an experienced Search Engine Optimisation expert.
Improve Organic Search Results
Have you invested important time and money in an excellent looking website but your traffic isn't increasing?
If your website doesn't show up on Google, Yahoo or Bing results pages, how will anybody know you exist?
SEO Services - The Process
The first step in any SEO campaign: understanding your goals. We can have a quick meeting to discuss what you would like to achieve, this often involves looking at an initial set of keywords that you have in mind.
I can take this information forward and do some specific research for your future campaign.
We can then look at the different options together that I believe will help you achieve your goals and rank on page one of Google.
If we are good fit, then we can go ahead and start working together.
I will use a range of proven techniques and strategies, based around the following:
What areas do my UK SEO Services cover?
No matter how big or small your website is, I can help with everything from keyword research and link building to managing your site's content.
With my Search Engine Optimisation services, we'll be able to cover a wide variety of areas for boosting traffic on all levels! I have the expertise and skillset to take your business's marketing efforts into new territory? From developing compelling copy for articles or webpages all the way through optimising them so they rank high on Google search engine results pages (SERPs).
See how we helped one of our clients gain a 578% increase in clicks on their main keyword in 6 months.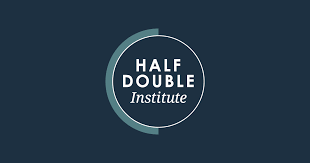 Why work with me?
When you decide to work with me, I'll make sure your needs are met. You won't get lost in the shuffle like at a large SEO agency where there's more red tape than green pasture. We're small enough to know each other by first name and big enough for what matters - all with an independent spirit that thrives on personal attention and creativity.
Why is Keyword Research so important?
Keyword research is one of the most important parts in your SEO campaign. You have to know what keywords people are searching for before you can even think about how to optimize your website and get it ranked higher so that more customers will find you.
Some keywords are searched for more often than others. These words and phrases can make a big impact on your strategy, so it's important to know what they mean in order to improve their effectiveness.
People often make the mistake of optimizing their websites for keywords that are irrelevant to what they actually sell. This can be detrimental because it may attract people who don't want or need your product, and do not return again in the future due to a poor experience with you.
Keywords should align completely with what products or services you offer so as not only to get more visitors but ones that provide value.
The keywords that will bring the right kind of people to your website AND help you rank for what they are looking for is a precious commodity, and finding them can be difficult. But with careful research and some elbow grease, it's not impossible!
Finding the perfect keyword phrase to focus on can seem like an insurmountable task at times: how do I find something popular enough without being overcrowded by competitors? How do I make my site stand out amidst so many others vying for visitors' attention? These are the questions I will help you answer.
What can Competitor Research tell us?
SEO competitive analysis is a great analytical tool for understanding your competitors and what they are doing well, how you can improve upon their efforts to rank higher on the SERPs.
A good SEO competitive analysis will help give insight into what keywords your competition is ranking for as well as which ones they may be targeting in order to overtake or keep up with them in search engine results pages (SERPS). This information about your competition helps inform decisions made during your website optimization.