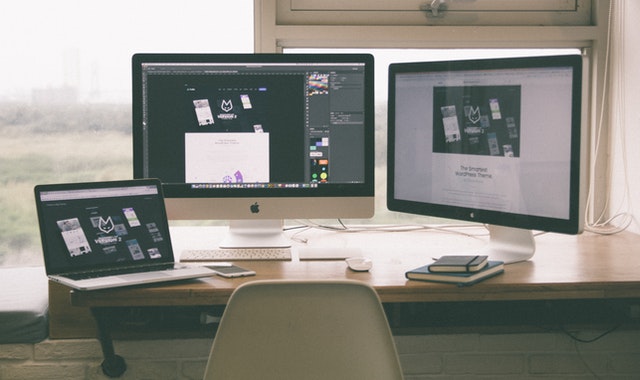 Does Web Design Affect Search Rankings?
For a longtime, web design and search engine rankings operated separately. Now, this is not the case with the quality of your web design having a direct affect on where you appear in Google.
Long gone are the days when you only had to stuff in some keywords and your site would rank. Google and other search engines have evolved (rightly so) and are more concerned with user experience than anything else. As I mentioned here, Google's goal is to offer the best solution to a user first time, every-time.
To a large extent, user experience depends on the web design, layout, and ease of navigation so lets take a look at a few factors.
How Web Design Affects SEO
Loading speeds
The way your website is designed plays a huge role in how fast the pages load. If your pages take longer than two seconds to load, users will most likely bounce off your site. High bounce rates signal to Google that your pages aren't helpful to the readers. Which of course, translates to low rankings.
Several aspects can cause slow loading speeds. Here are some of the elements to look at if your website is taking a considerably long time to load.
– Image size
– Your web host
– Use of redirects
– Many CSS and JS files
– Many HTTPS requests
Evaluating and improving site speed for my clients can vary from a few simple changes to spending hours re-writing the code, the latter almost exclusively being the case when I inherit a website to maintain from a client or for a new SEO project.
Core Web Vitals or in short, page speed, will become a ranking a direct ranking signal in May 2021. Therefore, theres no time like the present to address this and take the necessary measures to speed up your website.
Ease of navigation
Users want to navigate through a website without getting confused. Understandably, you may want to show your creative side however be warned, this has to be done well to avoid a negative user experience.
Have a visible menu bar for starters is a good idea and i'd recommend having the menu bar on all pages within your website. Sounds simple right?But you'd be surprised.
The easier it is for users to find informational content on your website, the more likely they will engage with it and the more likely you are to convert. I often have this chat with clients, do you want your website to convert or just be pretty animations? Yes, you can find the sweet spot between the two!
Almost no pop-ups
I get asked about pop-ups on a weekly basis. In most cases, I say it's a terrible idea. Put yourself in the shoes of your audience. It's downright irritating to click on a page and the first thing you see is a pop-up. Particularly with the cookie notice's now too.
In the few instances where a pop up can work okay, place them strategically so that they don't become a nuisance to your audience. Remember if Google notices a high bounce rate on your pages it could translate that the content therein isn't helpful to readers.
Ease of reading
Some web designers will use non-blending colors that will make readers struggle to see the writings. At the end of the day, a visitor clicks on your site to find information not to hurt their eyesight. The easier it is on the eyes, the better the engagement, on-page time, and higher conversions.
As a general rule of thumb, the content should have enough white space to make it easy on the eyes. Secondly, you should ensure that the font is big enough. The background should always complement the text colour with a strong contrast between the two. You can read more about how google ranks these in Google Search Console.
Long text is often encouraged as after all, it is your content that Google will rank you on. However, blocks of large text again aren't easy on the eye. Therefore, you need to use headings and subheadings to separate your content. Also, make use of bullet points through your content and space it up nicely with a clever design.
I'd encourage the use of short videos, GIFs, and images to engage your audience.
Javascript solutions affect SEO
Undeniably, sites that use tonnes of Javascript code can look fantastic. However, Google bots can have a hard time reading texts or keywords that are 'hidden' in your source code. Another good reason to find the right balance with your web design.
Detailed contact forms
When a customer fills a contact form, they only want to have their queries solved or to make an order. During your web design process, ensure the contact form is as basic as it can be. If the form asks for too much irrelevant information, you can expect a high rate of abandonment. Stick with only asking for a name, email address, and query.
Mobile usability
Google has updated its algorithms to rank sites that give users great mobile usability. Having a poorly designed website with a poor mobile user interface can affect your rankings on search engine results pages.
Overall design
Your website is your brand image and it's what people seeking to know your brand will associate you with. It's paramount to have a good design with no clutter, especially on the landing pages. Blend your colours well so that they all look harmonious. A poorly designed website will give visitors a negative impression of you and effect your business potential. This may also increase bounce rates which will highly affect your SEO.
To conclude
Website design can affect rankings in several ways. This guide highlights some of the ways your web design can hurt your SEO and how you can make changes. Hiring a good web developer with a proven record is therefore important. You need to get your web design good right off the bat.
As always, contact me today to discuss more.