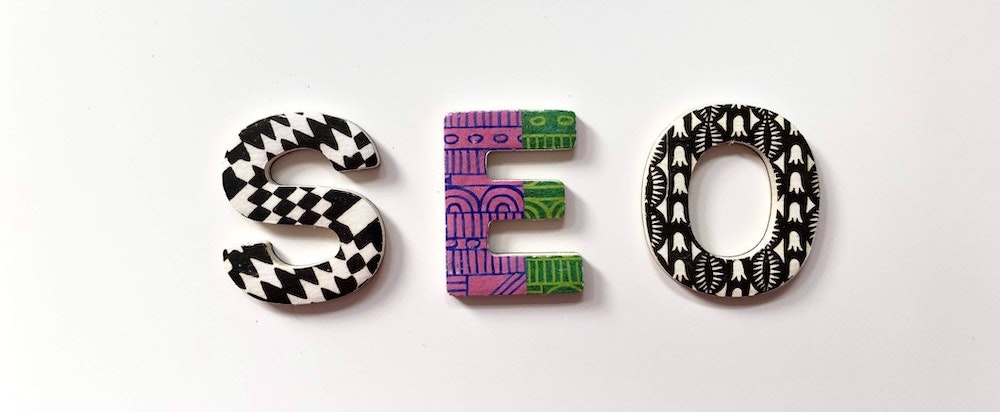 So maybe you always hear the buzzword SEO but aren't sure what exactly it means or why you need it? Well let me explain before moving onto giving you 10 benefits of Search Engine Optimisation (SEO.)
Firstly, What is SEO?
SEO stands for Search Engine Optimisation. Quite simply, it is the process of improving the quantity and quality of traffic to your website via organic search. It is important to note the difference between organic and paid search results here. Almost anyone can pay enough to display in first position of Google for a certain keyword (and others too such as Bing) however this doesn't guarantee the end user will benefit or find what they are looking for on your website.
However with organic search, Google has crawled, indexed (if you do a good job) and ranked your content. They then display the leaderboard (search results) for a certain keyword or phrase when said keyword is searched for by a user.
Google's goal is to offer the best possible search results to a user. I.e. Provide a user with the most relevant content first time, every-time. Read more at 'How Search Works'
With organic search, you have to prove too Google that you deserve to be shown high in results.
Therefore, we arrive full circle at the process of SEO; proving to Google that your content/ website should be displayed to a user with the relevant search intent. Now with this in mind, let's take a look at several benefits of Search Engine Optimisation.
Benefit 1 of SEO: Get more website traffic
Generally speaking, traffic from organic search should be the biggest source for all successful websites. However, an Ahrefs study found a staggering 90.63% of Content Gets No Traffic From Google. This can of course be due to many factors however I'd hedge my bets that poor SEO would be very high on the list.
Benefit 2: SEO results in better user experience
If you speak to an out and out web designer, they may well disagree with this point. Their mantra being that less written content and more 'fancy aspects' would lead to better user experience. To an extent, I partially agree given if you were creating a specific brochure page just to highlight a high value product such as a brand new nike shoe.
However even in this case, a consumer (or your potential client) needs to find relevant value out of your webpage. Web viewers are a fickle bunch and are quick to leave a webpage if they aren't getting the desired results. So when we go through the process of on page SEO optimisation, not only are we putting the right information in the correct places for google to find. We are also optimising the content for our viewers so they too can find what they are looking for.
Not the mention, good SEO practice involves important factors such as Page Load Speed and clear, easy to read text which without a doubt, improve user experience.
Benefit 3: Inferior Conversion Rates
This is a clear benefit of SEO yet is often misunderstood. If a potential client finds your website via organic search, they often have more intent to take action. I.e. They are likelier to contact you or purchase your businesses product. They often have a specific requirement and purpose so are more likely to be your next conversion.
I see this in reality all the time, particularly on E-commerce sites such as the Van Conversion guide. Their conversion rate percentage via google search is double than the closest other traffic source which allowed me to very accurately track and set SEO targets.
Benefit 4: Higher Click Through Rate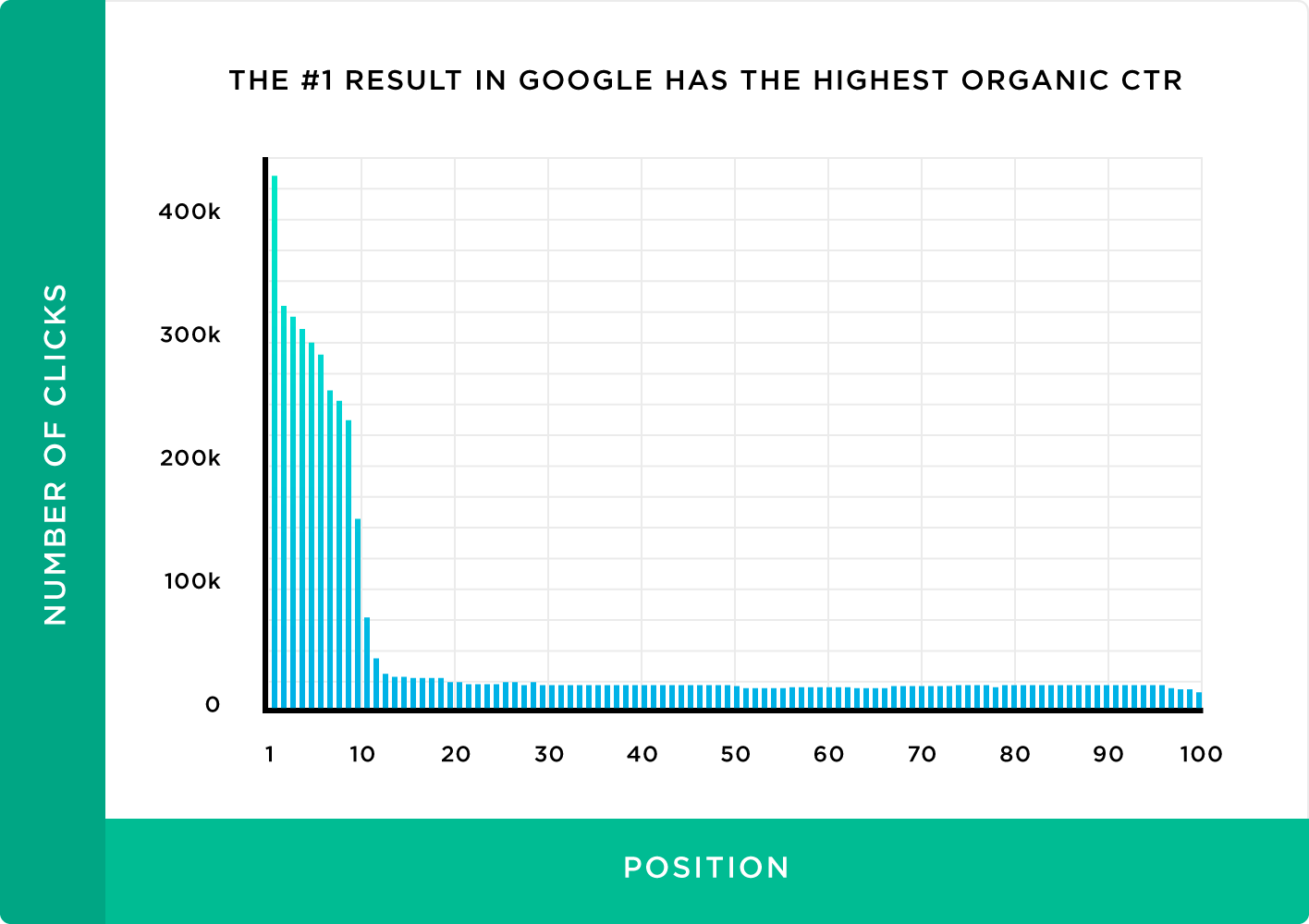 Backlinko analysed 5 million Google search results and the findings are very interesting yet also predictable. The number one position in organic search results has an average Click Through Rate of 31.7% and it 10 times more likely to receive a click than a page in position number 10.
These results speak for themselves, the better your SEO, the more likely you are to be higher in organic search results and the more likely you are to receive clicks.
Benefit 5: Improve Google Ad spending
This is a common conversation I have with clients. They would like to invest in google ads more so than SEO services as most businesses would like results FAST. I agree spending money on google ads can work exceptionally well and combined with a well crafted SEO strategy, it can be all a business needs to succeed.
However, lets just say you spend money on an ad, a potential client views your website (costing anything up to £100 per click) but when they arrive, they don't find what they are looking for and leave empty handed. In other words, a huge waste of your hard earned money.
If your website was SEO optimised, you are more likely to convert, as discussed previously. Therefore, when a potential client clicks on a Google Ad, they are likely to find what they are looking for and convert. Hence, making the best use of SEO and paid google ads.
Benefit 6: Lower Marketing Costs
If your website is ranking number one, we have seen it is more likely to be clicked on. Therefore, you don't need to be paying to be top of google as you are already there. For competition search terms, I have worked with companies where their number 1 position has saved the equivalent of £10,000 per month in Ads.
Furthermore, outbound lead generation can quickly become time consuming and costly to any business. Sure it can work wonders but wouldn't it be nice if your organic position in Google was bringing in the same amount if not more leads? I'd say so!
Benefit 7: SEO Builds Credibility
If your website is ranking in the top positions, it is a clear signal to your potential clients that you are established in the industry and popular. Whilst it's important to note the difference in difficulty in the likelihood of ranking for various keywords, it's clear that if you are occupying the top position in organic search, your customers are more likely to trust you.
Benefit 8: Mobile -friendly websites
In 2015, google rolled out the mobile-friendly update which essentially rewarded pages and websites are displayed well on mobiles. For a long time before this, websites didn't need to be responsive in terms of ranking well for SEO. Obviously this meant older websites didn't feel the need to upgrade their content and their mobile search position directly benefited from their successful desktop site.
Thankfully, the update changed this for the better. All of a sudden, text size & the need to zoom in amongst other factors were part of your ranking factor. Of course, website upgrades followed leading to better user experience.
Benefit 9: SEO is longterm
A common question I get from my clients is 'How quickly will we see benefits?' from your SEO services. The classic response of 'it depends' is somewhat relevant here however most of the time, to see sustainable long-term goals, I say six months minimum.
Yes, at the start of an SEO campaign, I pick the low hanging fruit which is likely to see fast results. One of the first tasks I complete with a new SEO client, is a technical audit of their website. 99% of the time, I find and fix errors which always lead to an immediate improvement of site health and often ranking.
This is the same as improving their on page SEO, particularly for keywords that a website is already ranking for. However, after this, we get stuck in to the long term goals which can take time. Fortunately, once you see the improvements in ranking, they are often their to stay. This is the opposite to google ads. Even if we stop working together after a year or 2, your website is still likely to keep improving and holding a strong position.
Benefit 10: SEO gets you ahead of your competition
Search engine optimisation castes a wide net and involves many aspects. For example, Google has over 200 ranking factors that we must contend with to get your site ranking. Whilst their are many conditions we must meet to improve every website, your website's SEO efforts will always be compared to that of your competitors.
Are they ranking for more organic keywords than you? How many backlinks do they have? The questions go on but it's worth remembering one thing, if your SEO is better than your competitors, you will outrank them and more often than that, be more successful.
Summary
To only select 10 benefits feels like an injustice to the world of SEO, for that, I apologise. However, if you made it this far, I feel like you should now have a strong idea as to the potential benefits SEO can bring your website and company. Maybe I'll write another 10 soon 🙂
If you enjoyed it and would like to discuss working together, get in touch today!