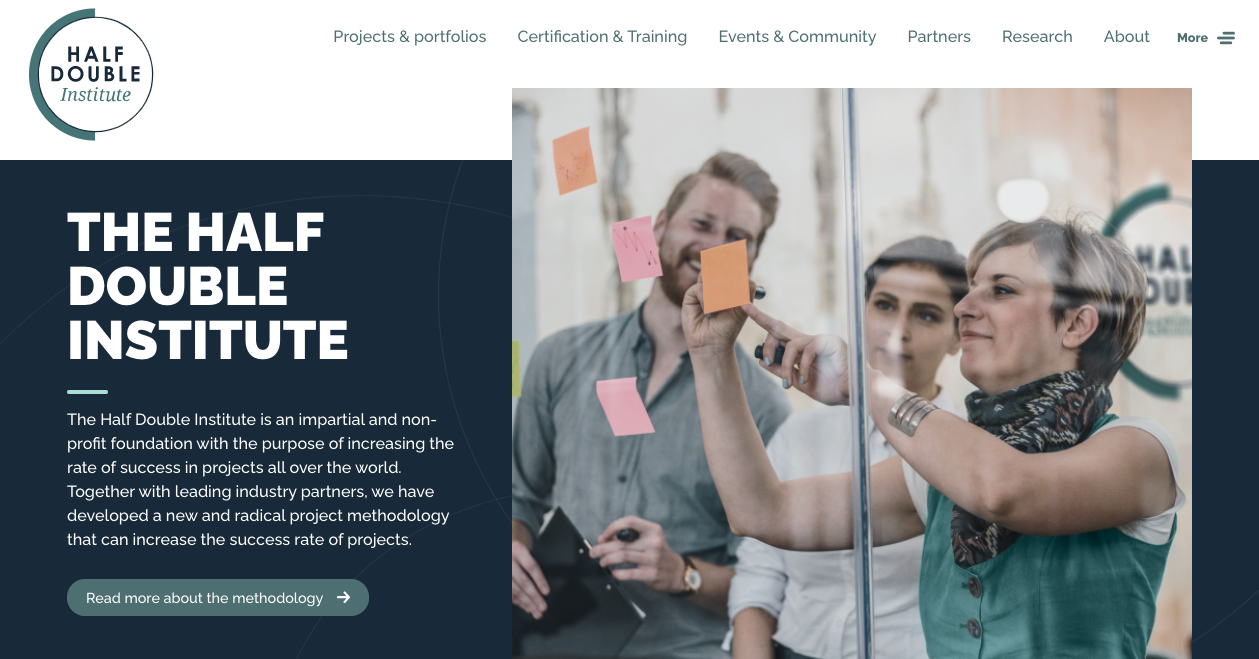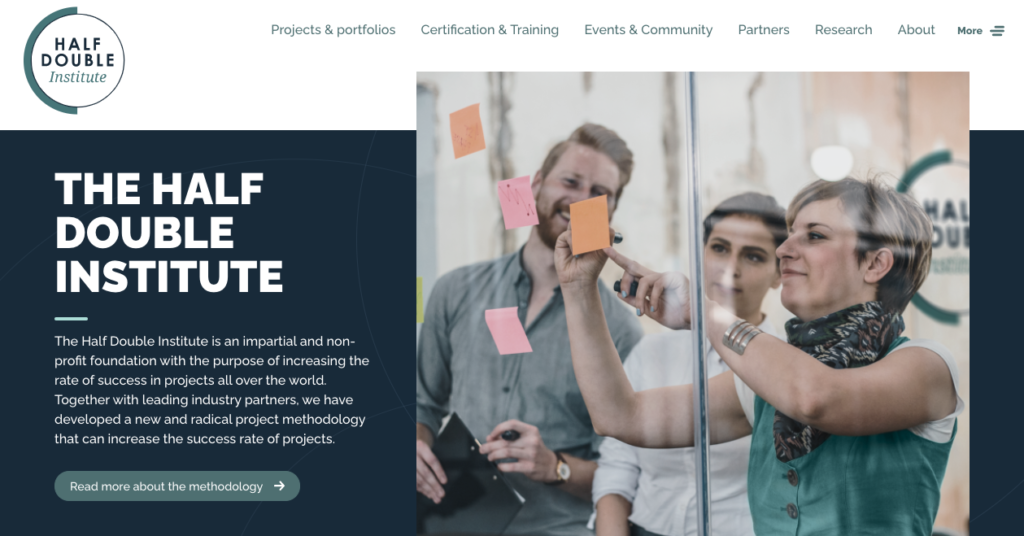 Case Study - Half Double Institute
The Company
The Half Double Institute is an impartial and non-profit foundation with the purpose of increasing the rate of success in projects all over the world. Together with leading industry partners, they have developed a new and radical project methodology that can increase the success rate of projects.
The Goal
The Half Double Institute wanted to be found for the keyword 'Half Double'. However, as some of you may know, the 'Half Double Crochet' is a very popular stitch in the world of sewing. As a result, numerous sewing and stitching pages dominated the Search Engine Results Pages which made it very difficult for the Half Double Institute to be found.
The SEO Process
Technical Audit
As always with an SEO project, we started with a comprehensive Technical Audit to ensure the website was of a high standard and to see if there were any fixes that needed doing. In this case, the website had been built to a very high standard so only a few areas here required input.
On Page SEO
On page SEO involves optimising the content of a website to allow it to rank well in google. This involves a variety of tasks such as improving the Title Tag, URL, Meta Description, HTML heading structure etc. This turned out to be a crucial step for the website and where we spent a large amount of time for improvement.
Off Page SEO
Off Page SEO refers to the process of improving your page authority so search engines such as Google & Bing 'trust' your website more. For us, this included finding unlinked mentions, building engaging content which other websites would like to rank too and increasing engagement and shares on social media.
The Results
The Half Double Institute is now in first place in Google SERPs for most of Europe.
We also saw a sustained increase in the daily impressions for the website:
And compared to the previous 6 months, we saw a 578% increase in the clicks for the query 'Half Double' in Google SERPS.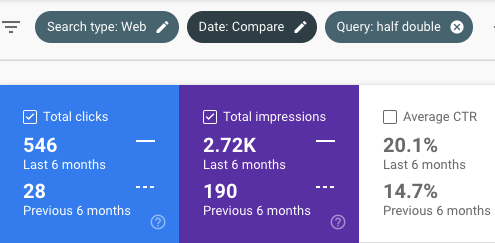 Conclusion
We have made great progress with The Half Double Institute however there is still always work to be done. Check back for updates in the future. If you are interested in getting some help with your SEO project, get in touch.