Ensure local customers find you with Local SEO Services London
Ensuring your business can be found quickly & efficiently by local customers could be the key to success. Find out more in this Local SEO Guide.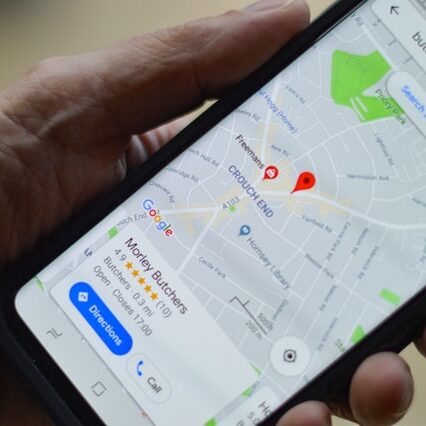 Local search engine optimization is the process of improving your website in order for you to rank higher when people search from their location.
Maintaining a good local search ranking will help increase traffic and therefore revenue by making it easier for potential customers who live nearby to find you!
Do I need Local SEO Marketing?
If your business benefits from having customers in close proximately to your address, then the importance of local SEO marketing cannot be stressed enough.
46% of all Google searches are looking for local information according to Hubspot.
88% of searches for local businesses on a mobile device either call or visit the business within 24 hours. (Nectafy.)
Maps for Local Search Results
Google's Map Pack displays at the top of search engine pages, allowing users to easily navigate and discover what you have available. The same applies to Bing, Yelp, Apple Maps etc.
This area shows you local business listings based on what people search for and their preferences, so when someone searches "paint" or something similar in your area they'll see an ad displaying three companies that specialise in paint services!
An essential part of my local SEO services is to help get you to the top of the Map Pack which includes claiming & optimising your Google My Business listing as well as your Bing and Apple Map listings.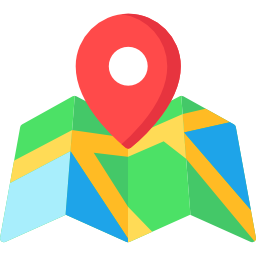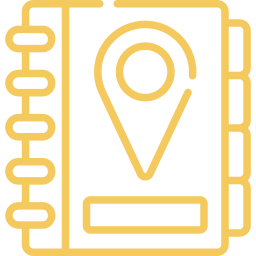 A citation is simply an online mention of a business which normally includes all its relevant details - including their Business name, Address and Phone number. Also known as NAP.
According to Moz, citation signals are one of the top ranking factors for local search. The consistency of a businesses information across the internet forms a positive signal to Google, particularly if it matches the data already in its GMB database.
My local SEO services involve doing a thorough citation audit to ensure you have consistent listings across the internet.
Secondly, I aim to build a healthy mix of structured & unstructured citations for your business.
On-Page SEO for Local Search
On page seo is the process of optimising a webpage to best represent a certain keyword for your users & for search engines.
The traditional on page tactics work well here such as putting your keyword in your URL, Title Tag & H1.
There are several additional optimisation methods to implement here for local SEO such as setting up a landing page for a specific location. E.g. SEO Consultant London for London based search results. Along with schema markup data, NAP information etc.
My local SEO consulting covers all of these options in-depth to help your local business succeed.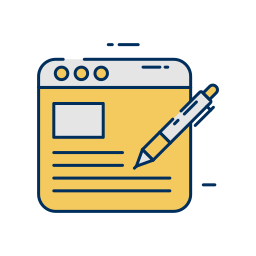 Keyword Research for Local Business
This process involves searching for keywords that local customers will be searching for in order to find your business. Or perhaps at the moment, your competitors business.
There is an important distinction to be made here between general information keywords and keywords specific for local search intent.
As part of my SEO services, I will research all possible keywords that your customers could use and then optimise your website to best represent the findings.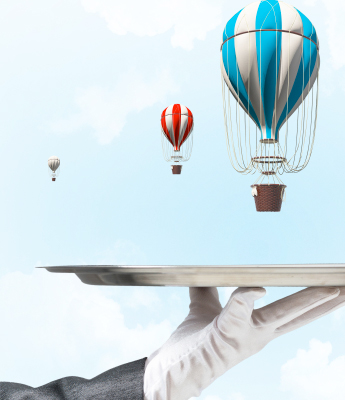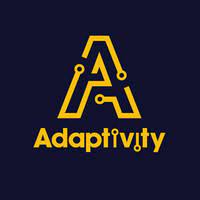 Rav Atwal
Adaptivity
We have seen a significant increase in the performance of our website since working with Josh. His SEO consultancy has been invaluable in helping us improve the performance of our organic search as well as help define our on-going content strategy. Josh has always been very quick to respond to any queries and is always willing to help.
Frances Leyshon
Chamonix Exclusive
Working with Josh has been an absolute pleasure. His easy-going but professional manner means he can adapt his style according to a given situation. We have a great working relationship, and by consequence, together produce great results. The website is brilliant, and we are still working with Josh on this and SEO, where our rankings for searches prove to be an excellent investment. Truly professional and trustworthy, thanks, Josh!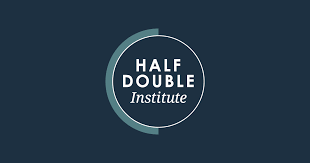 Emilie Kærn
Half Double Institute
Josh increased our Clicks for our main keyword by 578% in 6 months. Highly recommended.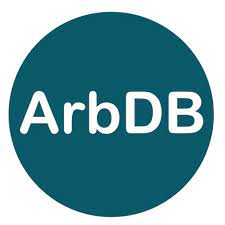 Martin Poulter
ArbDB Chambers
Josh provides an excellent, responsive, thoughtful, and very professional service. He is always full of good ideas to make our website better. Highly recommended.
Local SEO Services London - Tips
White-hat local on-page SEO strategies
The concept of search engine optimization may sound complicated especially if you're just starting an online journey for your business. But it doesn't have to be. To help your business rank higher for local search results, here are relevant local SEO tips for attracting organic traffic.
How do search engines determine a local website rank?
While there are many search engines crawling millions of web pages every day, Google has the biggest market share with roughly 90 percent of total searches. So ranking with Google should be your primary concern. Besides, I have always found it harder to rank on Google than the others which usually gives you a nice surprise when you can't get on the first page of Google but are already top of Bing.
Google algorithms including Medic and RankBrain consider multiple factors known as web ranking parameters to deliver the most relevant results for any query and consequently dictate the ranking of sites. Previously, the algorithms would target web content quality, user experience, and mobile usability. However, pinpointing the specific Google algorithms and their corresponding target ranking factors now remain unclear as algorithm updates are shrouded in secrecy. Nevertheless, employing the appropriate SEO strategies continue to bear fruit for local businesses.
Optimise your meta tags
Meta tags act as the first point of contact between your website and the search engines. They give the search engine bots information about your site, therefore, must be optimised for greater results.
In the Meta title, precisely outline the products or services you offer and the coverage area. The meta description should contain the items you deal in and the region, as these should form your ranking keywords. Metadata will always appear right below your website URL in search results. Therefore, as much as you would want to optimise them for SEO, ensure they remain captivating to grab your customers' attention.
Boost your page loading speeds
In the online world, a difference of milliseconds is enough to draw users or turn them away. Since search engines like Google are committed to enhancing user experience, websites that load slowly and are difficult to navigate can result in low ranking on the SERPs.
To ensure your business is in Google's good books, optimise your page loading elements including image-rendering speeds, and ensure your website is mobile-friendly. Free tools such as PageSpeed Insights by Google and Pingdom can help you evaluate the speed performance of your website and know what to optimise. Improving web speed improves user experience and can help attract a higher ranking for local businesses in the SERPs.
Set up a site-wide schema markup
Schema markup may not be directly visible to the web users but it enhances their experience by helping search engines return more relevant search results. The schema markup is a code that gives Google information on the type of content on your site and forms part of the rich snippets. Google accommodates markups for several types of data that will boost your local SEO.
You don't need to be a coding expert to set a schema markup, the Google Structured Data Markup Helper can assist you to get the job done without any coding skills.
Update your local address on your website
As simple as it may sound, local businesses intending to reach a wider base of prospective customers often neglect this step. Besides improving your listing in the search engines, including a local address creates trust between the page visitors and adds credibility to your business.
But what do you do if your business is registered in a different location and you don't want to display the physical address on the website? Consider the services of a virtual office provider in the targeted neighbourhood. After setting up a virtual address, list it on the site.
Add your business to the online web directories
Submitting your business to multiple, credible online directories guarantees additional exposure and boosts your local SEO. The only requirement is that the name, address, and phone number need to be consistent throughout the different platforms to ensure that search engines return accurate information to the users.
For a head start, here is a list of web directories you can submit your website to. Remember to keep the login details for every directory so that you can update any future changes in the business as they occur without much struggle. The process of registering and keeping an account of the online web directories is time-consuming but worth undertaking.
Claim Google My Business (GMB) listing for your enterprise
Among the several online directories for local businesses, Google My Business ranks top. A local directory by Google, GMB increases the probability of your business being listed in the famous search engine's 3-pack. Google 3-pack refers to the top three SERP results for local queries. With the GMB listing and popular reviews, the chances of your business appearing in the Google 3-pack are high which means greater exposure to prospective clients.
The listing on GMB is free and you can begin the process right away by heading to the Google My Business suite. Keep the NAP details in sync with the listings on the other online directories. Every detail should be in the same order as the previous listings and remember to select the right category for your business. Once you register, you will need to verify the site before Google indexes it. Audiovisuals are an excellent way of making your GMB listing more interactive both with users and Google's crawler bots. I dedicated a whole blog to the Benefits of GMB.
Request for Customer Reviews
As you continue to offer amazing services to your clients, ask some of them to drop their genuine reviews on the various platforms including Trustpilot, Tripadvisor without forgetting Google My Business. Apart from reviews adding credibility to a business, they enhance the ranking on local SERPs especially if they are positive.
See how I helped one of my international SEO clients gain a 578% increase in clicks on their main keyword in 6 months.