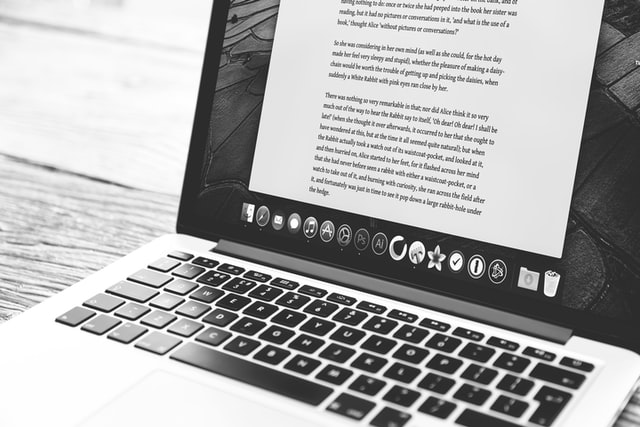 What Is A Content Strategy, And Steps To Develop It?
Content is well organised information that enlightens, entertains, and informs those who consume it. Content can be presented in various forms such as video, audio, images, texts, and presentations and is created for blogs, landing pages, posts, marketing campaigns, presentations, etc.
For a marketing campaign to succeed, the content must be of good quality. Therefore, it is prudent to build a content strategy to reach your intended audience and convey your message in the right way. This article will look at the stages of building an ideal content strategy and putting the content to use.
What Is a Content Strategy?
A content strategy is a continuous process of defining business objectives and goals. The plan then puts the objectives into a plan that utilizes content as the primary technique of achieving those goals.
For example, suppose your business is looking to increase brand awareness. In that case, you might consider a content strategy that dwells on SEO to generate more website traffic and eventually increase revenues.
It is the responsibility of a content strategist to evaluate lofty goals and design a plan to accomplish them. You not only need to have the right content but also use it for the right purpose. If your content strategy doesn't address business objectives, then it's just content, but not a content strategy.
What Does Content Strategy Achieve?
A content strategy aligns your business content efforts with business objectives and user needs. Everything you develop related to the content should always seek to fulfill those requirements. A content strategy seeks to integrate the following subdisciplines:
1. Editorial strategy: It focuses on your content point of view, the topics to address, and when you wish to deliver the content.
2. User experience: It defines your end-users, the content needs, and how you can make the content useful to your target audience.
3. Content engineering: This sub discipline focuses on how your content should be structured, the models to employ to deliver the content, and how to present business needs.
4. Content flow and governance: How does content flow in your workplace? What are the guidelines, policies, and standards that monitor the performance and quality of content?
Technically speaking, the phrase "content strategy" seeks to address any of the four areas.
What Are the Roles of a Content Strategist?
The primary role of a content strategist is to identify the business interests that can be accomplished through creating engaging content. They then design a plan to create and distribute the information to end-users. However, the roles of content strategists differ depending on the nature of the business and business interests.
How To Create A Viable Content Strategy
Step 1. Define your goals
Like other activities, every action has a purpose, and the purpose of great content needs to be defined. Evaluate whether you are creating content to generate leads, attract past customers, boost brand awareness, enhance search ranking results or convert users.
After defining your goals, ask yourself whether a content strategy is the most incredible way to accomplish them. Not all situations need a content strategy. For instance, a content strategy might be futile in converting users but be crucial in lead generation and boosting brand awareness.
Different situations of the sales funnel warrant different types of content. Therefore, it is prudent to determine the most appropriate content for each segment of the sales funnel.
Step 2. Research Your Audience
Identify and understand the needs of your audience to make your strategy more effective. Vital information can be garnered by researching the types of sites your prospects frequently visit, the kind of content they engage with, and the social media platforms they share the content on.
You can conduct your research by enabling Google Demographics and Interests to determine the type of sites frequently visited by your prospects. Additionally, you can use Google Analytics to check the kind of content readers familiarize with and review the preferable social platforms for sharing content pages.
Such tools will help you create content with end-users in mind. Common goals for creating content are decreasing bounce rate, increasing average time on page, and boosting page views.
Step 3. Keyword Research
After discovering your goals and researching your audience, the next thing should be identifying the phrases to create content around. The solution is always keyword research. Keywords are the fundamentals of a successful content strategy. If you ignore them, it will be daunting to rank your page high on search engines. Start by finding the keywords related to your niche. The best keywords should have less competition and high search volumes. Use various tools to conduct a keyword search.
Step 4. Concentrate On Your Niche
Unfortunately, the internet is filled up with less important content. The content is copied from one site and pasted into another, or it doesn't add any value to people who consume it. Most people don't access this useless content because it doesn't rank high on search engines.
To prevent your content from being lost in that pack, create interesting, unique content that offers real value to readers. The more you focus on your niche, the higher the chances of emerging as an outstanding authority in your field.
Step 5. Evaluate Your Competition
Keep an eye on what your competitors are doing differently. What seems to be working for them that you have executed yet? Are there unique things that might work well with your audience? Conduct extensive research to see your competitor's data, like where their website traffic emanates, what are their organic keywords, audience interests, backlink profile, and so much more.
Step 6. Measure Results
Measuring the results of your content marketing campaign is an essential aspect of establishing an unparalleled content strategy. Churning out information without paying attention to user feedback is akin to drying your car on a rainy day. You need to know what your clients liked as well as what didn't appease them and why.
Conclusion
Numerous people know where to start when it comes to content marketing. They mainly focus on "content creation." However, posting blog posts that come to mind without a well-detailed strategy might be fruitless. A content strategy will help you save time and deliver more results. You will have a greater chance of succeeding in your content marketing campaign if you develop a written content strategy. My SEO Services can help you achieve the correct content strategy.