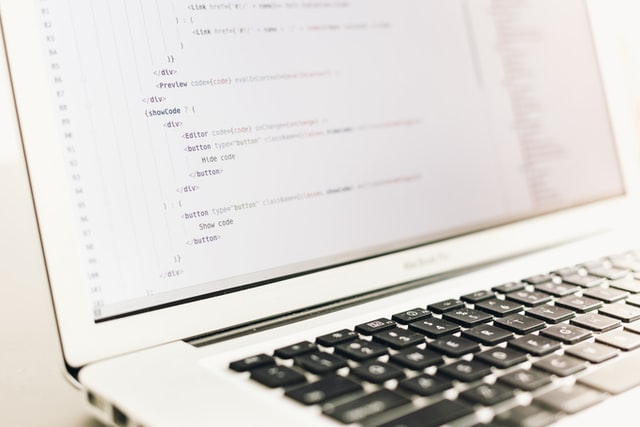 Writing catchy and SEO-optimized articles will help increase traffic to your website. However, this can only account for about 70% success in SEO optimization. So, what should you do to achieve the rest of 30%?
Have you ever heard of SEO image tags? If you look at the internet closely, it is full of charming images and visual graphics. Research shows that websites that feature appealing visual graphics have a greater chance of attracting internet users than those that don't have them. This article will shed more light on SEO image tags and how you can use them to optimize your site.
What is Image SEO?
Image SEO is the practice of optimizing graphics on a site to generate more organic traffic. Image SEO offers additional information about visuals to search engines, which helps viewers understand the graphics and boosts search visibility and ranking. Additionally, it can result in an image ranking high in Google's image search.
Image optimization involves reducing the file size of an image without compromising quality to lower page load time. It is the easiest way to rank on image search engines and Google search engines.
Methods To Optimize An Image
Image optimization is an essential part of digital marketing, especially for people who run an online store. The art is paramount to building a fantastic e-commerce website, from reducing load time to attracting online shoppers.
1. Name Your Image In Plain Language And Descriptively
The first and most important thing is to name your image. Use relevant keywords when naming your image to improve your web page ranking. Don't be tempted to upload your images, keeping the default file names assigned by your camera.
Before choosing a specific keyword, look at your website analytics to see the frequently searched keywords. Find out the most common naming patterns used by internet users and apply the same formula in your image naming process. Adding a brief description of the product will go a long way in helping internet crawlers discover your images quickly.
2. Add SEO Alt Text Carefully
It is crucial to know that Alt attributes are the text alternatives to visual graphics. They are mainly used for web accessibility when browsers can't properly render images.
Alt attributes add SEO value to a site. Therefore, adding appropriate alt attributes that feature appropriate keywords to images on your site can help your page rank higher on search engines. In fact, using alt attributes is most likely the most incredible way to enable your products to show up in web search and Google image.
Here are simple rules for alt attributes:
Outline your image in simple language
If your products have serial or model numbers, utilize them in your alt text
Don't add too many keywords to your alt attributes
Don't overuse alt attributes. Avoid using them for decorative images, as search engines may penalize you for overdoing them.
Monitor your alt attributes and make sure they are filled out correctly. It's easy to miss one or two things, especially if you are moving at the speed of a businessperson.
3. How To Add Alt Text For Images For SEO Purpose
If you have used an SEO toolbox before, it won't be challenging to add alt text for images.
The toolbox is technically designed as a Content management system (CMS). Click on the image body, and a box will appear. The box is known as the rich text module, and it is actually the image optimization box. The box has an alt text space where you can change, customize, or edit an image's alt text.
4. How To Choose The Image Size And Product Angles To Make The Image SEO Friendly
It is advisable to show several angles of your product. For instance, if you are selling a Ford Mustang, it would be wise to show shots of the rear, interior, rims, engine, etc.
Also, you should choose the preferred format for your image to increase the loading speed of your web page. However, this process can be a little bit tricky.
Note that PNGs are better than JPEGS images since they offer fewer loading times. It's also easier to compress a PNG image, especially on transparent backgrounds. On the other hand, if you want compressed images with less loading times, consider JPEG images to offer more transparent images at high resolution.
5. Incline To Smaller Images
You might be tempted to provide larger views for your website visitors for exceptional user experience, but be cautious.
Experts have it that a picture below 100KB does wonders in SEO strategy. Create a stock folder of images less than 100KB for quick use.
Don't place a large image on your webpage and resize it through source codes. The process will increase page load time because of the large size associated with the image.
Alternatively, upload a decreased file size and offer an option of viewing a larger size on a separate webpage or a pop-up.
6. Utilize Image Sitemaps
If your website uses image pop-ups or JavaScript galleries to offer an excellent shopper experience, image sitemaps will enable your images to get noticed by Google. Web crawlers can hardly crawl images that are not well inscribed in the webpage source code. Therefore, for crawlers to know about unidentified images, you need to register their location in an image sitemap.
7. Test Your Images
As said earlier, the main aim of optimising images is to help lower page load time. But what about testing your images to see what appeals to customers? I do this as standard as part of my Technical Audit.
Test the number of images on a page. Posting many images per page can enhance user experience and lead to more sales. The only way to determine what works for your customers is to test it.
Besides, customers may be inclined towards certain angles. A brilliant way to tell the angles preferred by your customers is by surveying what product shots they liked the most. Talking to your clients is an effective way to get feedback too.
Conclusion
It is important to note that there is hardly any other optimization that can reduce load times by over 50 percent. Therefore, the importance of image optimization cannot be understated. It's a seamless technique for a faster WordPress site. The other optimization that can match image optimization is changing WordPress hosts.