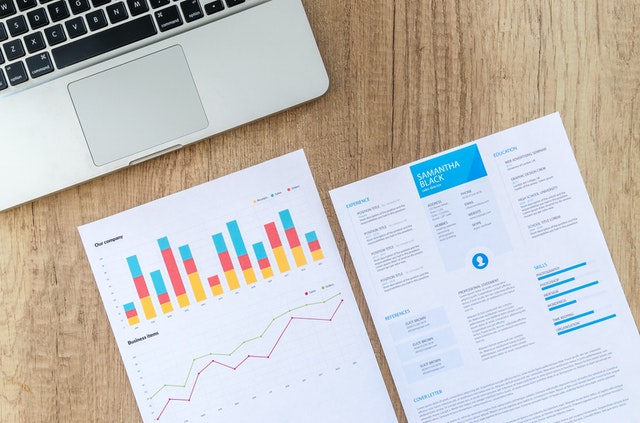 Also known as inbound marketing, search engine optimisation entails more than just Google rankings. Currently, the job of search engine optimisation is much more complex and involves more than just a few links and keywords on a web page. You see, search engines have evolved over time and so have people working in the industry.
What does an SEO Specialist do?
The main job of an SEO consultant is to analyse and improve search engine results, website rankings and review incoming links. After analysing and reviewing the websites, the consultant offers expert guidance and recommendations on how best to get better rankings, links, and traffic. Thus ultimately bringing more revenue to a client.
What do SEO Consultants do?
SEO consultation involves complex tasks to help website owners achieve higher search rankings and better performance.
1. Web page optimization
When optimizing web pages, the first task that a consultant will handle is organizing the content into hierarchies. You see, there are those pages that you want Google and the readers to prioritize. These are the pages that contain the most vital information and in a detailed way.
The specialist will also optimize the keywords, title tags, meta-descriptions, LSI keywords and optimize the images to lower the site's loading speed.
2. Keyword research, analysis, and mapping
The consultant is also tasked with finding relevant low competition keywords that will amount to high profitability for the website owner. Besides finding the main, secondary, and long-tail keywords, the specialist will also map the keywords so that each page has unique keywords to rank for on the SERPs. Keyword mapping prevents cannibalization among pages whereby they compete for traffic because they are ranking for similar keywords.
3. Perform technical website audits
A technical website audit is a rigorous task that helps to evaluate website visibility, Google indexing status, traffic sources, HTML codes, domain authority, and keyword performance.
4. Internal linking
Internal linking is a major part of improving rankings. Linking internal pages makes navigation easy for the users. It also helps Google decide what your pages are about and thus ranking them accordingly.
5. Maintain website security
The security of a website is of utmost concern for any website owner. An SEO consultant conducts regular website backups to ensure that your data remains secure in the event of anything. Besides, the specialist also checks on the Google console for any alerts regarding spam and malware.
6. Perform paid search advertising
Adverts need proper optimization so that they can target the relevant audience. For the strategy to work, the SEO consultant needs to find Adwords and keywords customers use to search online.
7. Review website hosting and domain
The consultant is also tasked with making sure the website owner understands their domain and DNS settings to have full control over the website. Besides, the specialist also reviews the domain registrar and the hosting company. The SEO consultant will then recommend better hosting if the current one jeopardizes the speed or security of the site.
8. Preparation of monthly SEO reports
SEO reports indicate traffic trends and changes all through the month. The reports also show the sources of the traffic. SEO reports should also show the number of incoming links for the said month. The specialist will also track the keyword rankings and make a distinct comparison with the competitors.
9. Content development
Content is a major ranking factor for any website. SEO specialists will identify content gaps that need to be filled. The expert will also generate new ideas to enhance brand authority and competitiveness. Therefore, you can hire an SEO consultant in London to handle all your content generation, keyword research, and optimization.
10. Remain updated
Every single day, SEO keeps evolving. Search engines keep updating their ranking algorithms as well. As a specialist, you need to keep updated to ensure higher client rankings, higher visibility, and better website performance in general.
Now that we know the job description of an SEO consultant, let's look at some of the skills the expert must possess to handle the job effectively.
Skills of an SEO Specialist
Before you hire an SEO specialist, you need to ensure that they possess some or all of these essential qualities. For tips on how to be an SEO specialist, see my guide.
When hiring, don't shy from asking for references. The consultant should also not hesitate to provide case studies of businesses they've helped before and their approach to achieve the results.
As much as the years of experience don't always translate to results, a consultant who has been in business for a long time knows a lot of stuff. Such an expert has seen it all, from the random Google updates to the dynamic changes in the SEO field. Such an SEO consultant is also likely to have more case studies to prove that they can deliver your desired results.
Ability to come up with unique strategies
Even if an SEO specialist has worked for many years and with many businesses, they should generate new strategies for each business. We cannot have a one size fits all SEO strategy because each business is unique and probably at different levels of growth.
You see, SEO isn't a short strategy, and no SEO consultant should guarantee anything to the client. When you assure your client that they will rank on the first page of Google in the next month, they will probably fire you if it doesn't happen.
Website optimization is a long-term goal, and as a client, you shouldn't hire with the mentality of achieving overnight goals. A good SEO consultant London will be able to recommend long-term campaigns driven towards better results for clients. The specialists should also clearly communicate to the client to make them understand the purpose of each action.
A good SEO expert should be able to analyze all risks before making any recommendation or change. You see, some actions may inhibit the progress of the website forever and those that may lead to better performance. This means even as the specialist recommends long-term actions, they need to have forecasting capability to determine how it may impact the site in the future.
Do I need to hire an SEO marketing consultant?
Things have changed in the last few years. Ranking a website or a specific page is not as easy as it was years ago. Remaining on top of the SEO game means constant updates, which you may not be able to keep up with due to the nature of your business.
As an online entrepreneur, the question of "Do I need to hire an SEO company" may have come across your mind severally. If you want to scale your business, then the answer is yes, you need to hire someone to do all the SEO.
Here are some of the reasons why you need to delegate SEO tasks to the experts.
1. Ranking for difficult keywords may require expert help
Keyword difficulty refers to assessing how easy a page can rank for a specific keyword on the first ten results on the search engine. Keyword difficulty is expressed using a number from 1-100, with the highest number being the most difficult.
Tools such as Ahrefs will display the keyword difficulty after assessing the number and quality of referring links on the already ranking pages for the same keyword. The more difficult a keyword is, the more you need expert help because it would involve a lot of work to rank.
2. How much time do you have?
Any successful search engine optimization strategy will take between four months and one year before you can realize any significant results. If you're patient enough, then you can reap the benefits of better rankings and website performance. This also means that you have to set aside a budget to pay your SEO consultant in the long run.
3. You don't have the expertise
A specialist has all the necessary tools to execute their tasks. If you decide to handle all the SEO in-house, you will have to hire a team of SEO specialists and facilitate them with all the necessary tools, some of which could be very expensive. In the long run, doing it yourself may be more expensive than hiring an independent SEO consultant.
Besides, since you don't have the expertise, how will you even monitor the progress? How will you know that some of the strategies will work while others won't?
4. Hiring an SEO will reduce your spending on paid ads
Paid ads offer a short-term solution if you want to get more clicks, more revenue, and more brand recognition. Despite giving more short-term success, paid ads are expensive, and it may not be economically viable to sustain them. Search engine optimization will guarantee lasting results in the long run and, of course, at a lower cost than ads.
Where can I find an SEO Consultant?
By the time you start wondering where to find a consultant, you've most likely decided to outsource your SEO tasks. Here are some of the places you can start looking.
a) Ask for referrals
You most likely have friends or relatives who own websites and have at one point worked with an SEO specialist. Start by asking around because with the people you trust you're most likely to find a reliable consultant who isn't just in for some quick buck.
b) Ask Google
Most SEO experts have websites where you can find them. You can even find an expert within your region if you want some local SEO. For example, when you search "SEO consultant London," you'll find so many websites. Look at each of them, and once you decide on one, you can go ahead and contact them via email or call.
c) Job boards
You can also find experts from job boards such as Upwork, Fiver, or Craigslist. However, when you decide to use a job board, you have to ensure that the specialist is credible and only use white hat SEO strategies. Otherwise, you may find quacks who will guarantee overnight results but at the expense of your website getting penalized by Google.
Conclusion
If you don't have the expertise to handle your SEO and you have time on your side, you can hire an SEO expert for your business. You have to ensure that the SEO you choose has the expertise in your field, and they even have case studies of their previous work.