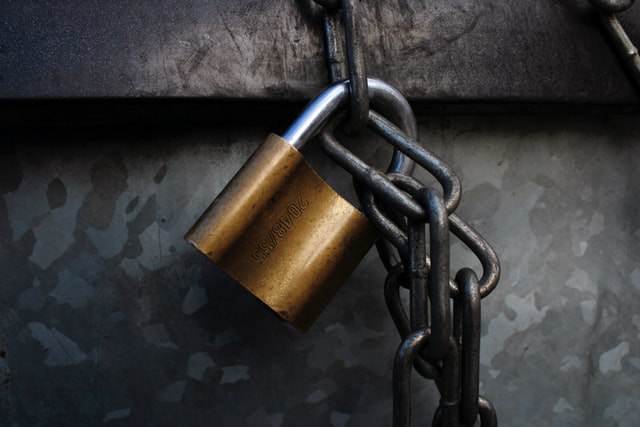 Top 5 WordPress security plugins
From startups to established multinational conglomerates, online presence has become a vital component of business success strategy. More and more individuals are shifting from traditional office work too freelancing or starting other online businesses.
As the total number of websites ever launched is near the all-time high of 2 billion, site owners are faced with a more urgent need of protecting their data. Whether it's an e-commerce or a personal blog site, maximum web security is key.
So just as a trusted internet company invests in website development, marketing, and advertising, it is essential to invest in site security.
Why you need a WordPress Security Plugin
WordPress is relatively secure as it comes with some in-built security features to help protect your site from hackers. However, this protection is limited and cannot compare to the extra security a reputable plugin will give you.
The core benefits include:
Enhanced protection against site hackers
Instant notifications in case of security breaches or threats
Up-to-date firewall protection of your website
Multi-pronged scanners for detecting different types of malware
Quick measures of restoring security following hacking attempts.
Top-rated WordPress Security Plugins
Here are some of my recommendations which will help your online protection for your e-commerce websites, blogs, or company sites.
Sucuri Plugin
Sucuri is one of the most popular security plugins for WordPress sites. You can use either the free or the premium version of this tool depending on your site needs.
Noteworthy, the pro version boasts more advanced features than the free plan. So if you want to keep off any hackers, investing in the premium plan is worthwhile.
With the basic version, you can perform regular security audits to determine the level of your site security. Security hardening, site-wide monitoring of user's integrity, instant notifications of safety threats, and blocking suspicious web links and spammers are some of the other features packed in the free version of Sucuri Plugin.
Sucuri Plugin Core Features
Multiple SSL certificates- at no added cost, Sucuri users can utilize a variety of SSL certificates that come with both packages to ensure your user data is secure and duplicates of your sites do not exist.
Advanced DDoS protection for your site. This feature is limited to the premium versions only.
Blockage of malicious traffic- the plugin ensures your site loading speed remains optimum and consequently improves performance by keeping off non-organic traffic.
Maximum protection- Sucuri protects your site against all known types of attacks including XSS and SQL injections.
Clear record of site activities- you will get a comprehensive report on the site activities such as last login details, file changes, and failed sign-in attempts.
Excellent customer support- the support staff are always available round the clock to help you keep the site safe. You can contact the team via in-app messenger or email.
When you upgrade from the free version to the paid plan, you will still enjoy all the perks of the free module.
iThemes Security
Loaded with more than 30 features, the iThemes plugin is committed to ensuring your site remains protected even in the face of experienced hackers and brute intruders.
The iTheme WordPress security plugin will identify and highlight any potential site vulnerabilities for the appropriate course of action, remove outdated software and reinforce weak passwords thereby protecting your site from all threats.
This plugin is also available in both the unpaid and premium versions. Considering the free iTheme version for a new blog site is a good idea but if you want enhanced protection for your website despite its age, the premium plan is the real deal. Regular updates, ticket support, and blocking spammers are some of the features you get only with the premium subscription.
iThemes Security Core Benefits
The perquisites of this plugin include:
Detection of file changes- iThemes will pick up any changes in files instantly to help you keep your content secure.
Password reinforcement- With its two-factor authentication and integrated Google ReCaptcha, this plugin offers an added layer of security for your site.
Scheduled WordPress backups- you receive regular backups for your site to ensure the content is secured even during attacks.
404 error detection- iThemes scans your website to identify 404 errors thereby helping you improve the site performance.
It also scans IP addresses to block suspicious attempts of invading your site.
WPScan
Since 2012, this plugin has been providing security for several websites and will be a great addition to your site too.
Through its automated scans for malicious content, it catalogs different security issues and reports important threats ensuring all your data remains intact and safe.
WPScan Core Features
Open-source: As an open- source security plugin, WPScan has a unique functionality that allows scanning of remote installations to pick up web threats.
Regular updates of vulnerabilities database- both WordPress security experts and community members update the database of vulnerabilities consistently, which enhances site safety.
Speedy notifications- you will receive a quick email notice of any security issues that require fixing on your website.
You can use either the free plan of this plugin or subscribe to the pro version, which is quite affordable too.
Wordfence Security
The Wordfence Security is a premium plugin that boasts unmatched incident recovery and login protection features. It remains one of the most popular security plugins available and is a great option for owners with multiple sites.
Wordfence Core Features
Supports multiple site use- you can use this plugin on countless sites and monitor them from a central dashboard.
Real-time monitoring- Wordfence tracks both site visits and attempts of hacking to determine their origin, time of visit, and duration on your site as well as IP address. It also gives you the option of country blocking.
Password alerts- the plugin monitors password usage and gives notifications of any breach to allow you to create a more secure password.
MalCare Security
MalCare plugin offers state-of-the-art website security by scanning and removing any malware. With one click, you can clean up your site following a breach and restore your website safety. This advanced feature is only found in the premium version of the plugin but the free plan will serve you relatively well.
Core features of MalCare Security Plugin
Optimized firewall protection
Single-click malware removal following an attack
Remote scanning of malware that prevents server overload and does not interfere with site speed.
Additional tools for developers such as client reports and white labeling.
Worth noting, some of these features require a premium plan subscription to activate. The free version has limited features that include basic scanning of the site for threats.
So there you have it, I'm sure one of these options will keep you and your website secure. If you would like to discuss any of this further, please get in touch or view my web development services.