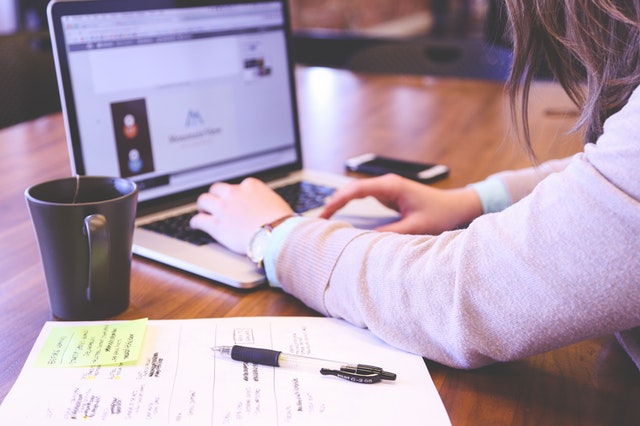 How to Syndicate Content Without Hurting Your SEO
If you are like me, I'm sure you are always looking for ways to reach a bigger audience? Well, let me tell you about a method to reach hundreds if not thousands of readers; who are neither your blog followers nor email subscribers without much effort courtesy of a simple marketing strategy.
It is known as content syndication. While you may not have heard of it, this concept has been around for years but very few bloggers and publishers exploit it over concerns of a negative impact on SEO. However, syndicated content can be your jet to the limelight. Let's begin with the basics:
What is web content syndication?
Publishing content already existing on one site on several other websites is what we refer to as content syndication. The aim is always to reach an audience beyond the list of followers.
Web content syndication takes various forms. You can either truncate the content, repost sections of the published content or republish the whole article. What you repost will depend on the context.
Is content syndication the same as guest posting?
Although both involve publishing content on a third-party website and may serve the same purpose of increasing brand awareness, these two differ. With content syndication, the post you submit for publication on another site is already exists on your website. You can allow the third party to publish the content in its entirety or just a section.
On the contrary, guest posting requires you to submit unique and authentic content for publishing on a third-party website. Typically, you cannot republish a guest post.
Unlike guest posting, you can publish similar syndicated posts on several other websites. Content syndication, therefore, guarantees a greater ROI in the long run, especially for purchased content.
Steps to successful content syndication
Demonstrate Your Writing Ability
If you are a newbie in the writing industry, web content syndication may not work for you straight away. The big publishers are unlikely to show interest in new blog sites despite the quality of the content published therein.
Establishing yourself as a prodigious writer is the first step to success with content syndication. Guest posting allows you to demonstrate your writing ability and gain authority in your niche.
An online search can give you countless sites that accept guest posts. For example, if you want to find popular blogs in the niche of email marketing that accept guest posts, you can search for "Email Marketing + Guest Post". The number of sites may vary depending on the niche. However, this is not a method I suggest you follow and instead you use a more in-depth Off Page SEO Strategy.
With a couple of quality guest posts, your submissions for content syndication stand a higher chance of acceptance.
Choose possible content syndication sites
Tons of content syndication-friendly sites are open to requests. Noteworthy, the requirements vary from site to site. The more popular websites often require submissions of much higher quality. Again, some sites are niche-specific and will only accept content related to their field.
Having a list of sites you intend to collaborate with in content syndication will help you evaluate the best options to go for. Sometimes, you may need to tweak your content to meet the criteria for submission. So don't be afraid to alter your blog post slightly for the sake of the crucial exposure you will receive.
Contact the selected content syndication partners
Before you go ahead and submit your post, confirm that the site in question is accepting syndicated content. This you can do by clicking on various posts within the site and checking for attribution texts below each of the blog posts.
Another way of finding a potential content syndication site is by searching for specific terms within the target site. For instance, if your target website is Imperial-baby.com, type "Imperial-bay.com: originally appeared on" in the search bar and the search engine results will display all the syndicated content within the site.
Once you confirm the blog site syndicates content, prepare a pitch by selecting your best posts with the highest shares and drafting an email to the blog editor.
In your email, provide proof that you're generating premium content by highlighting your portfolio while keeping the pitch as precise and direct to the point as possible. You can mention some of the reputable sites you write for and remember to ask if they would consider your post for syndication.
Safeguard Your SEO strategy
If not done correctly, content syndication may go against your SEO strategy. Search engines regard syndicated content as duplicated content. While there are no direct penalties for such, content syndication may cause outranking of the original post in the search results.
For instance, here is how Google handles duplicate content:
"If you syndicate your content on other sites, Google will always show the version we think is most appropriate for users in each given search, which may or may not be the version you'd prefer…"
It is impossible to direct Google on the version to pick, but you can protect your SEO strategy by canonicalization and adding a noindex tag.
With canonicalization, Google attributes you as the original author of the content and enables you to benefit from all the links attracted by the syndicated post. So to ensure you don't lose visitors, ask your syndicating network to use the rel=canonical tag on your post.
The noindex method also serves to ensure your original content is not outranked by a syndicated copy. It prevents Google from indexing the duplicate post which means it won't appear in the search results and your site receives the organic traffic.
Between these two methods, canonicalization yields a better result. However, some sites may not accept placing either a rel=canonical or a noindex tag for your post. In such cases, request for a backlink to your page plus a clear attribution for the republished content.
But as you can never predict what the syndicated network will do to help you protect your SEO, consider waiting until your content is indexed by the search engines before submitting it for syndication.
Be consistent in syndicating your content
You may never experience the widespread benefits of content syndication if you are a one-timer. Consistency is the best way to ensure this practice works for you. Maintain a relationship with publishers that accept your content to ensure you syndicate with them regularly. Keep pitching and let your influence be felt in the web content syndication networks by submitting unique items only.
But is content syndication all safe? Just as nothing in life lacks a drawback, syndicated content is likely to pose a few challenges.
Possible pitfalls of syndicating content
Despite the great benefit of exposure and expanding the reader base, you can encounter some issues with this type of content.
Search engine content duplication issues
Perceived content duplication issues are the primary reason content marketers shy away from this practice. Search engines for example like Google highly discourage duplication of content. While no penalty may be directly associated with syndication, Google may remove a page from the search results upon discovering the duplication was done to manipulate the bots.
But with the ever-changing search engine algorithms, there is a potential for duplicate content issues arising.
Page ranking issues
In terms of the audience, content syndication will fulfill its purpose and give your blog great exposure. But when it comes to the search engine ranking, it may work against you. For instance, if a popular website in your niche republishes your post, Google is more likely to choose their content over the original post and display it in the results.
Noteworthy, when Google encounters similar content on different pages, it only selects one to return for the search results.
E-mail subscription issues
What will be the importance of a wider audience if they can't form part of your subscribers' list? And this remains an issue with content syndication. Other websites will not allow you to insert an email subscription widget for your blog on their site. This denies you the opportunity of building a bigger email list despite the great exposure.
Can I republish on Medium and LinkedIn?
Of course, yes. Its worth noting, these two sites are not similar to the traditional syndication sites where you have to contact an editor before your post is republished. Virtually every writer trying out content syndication is using the Medium platform. You just copy and paste your content with no pitching required.
On the downside, Medium requires one to have a huge following for their posts to get noticed. An endorsement will also help you get the big audience you need. Again, both medium and LinkedIn do not allow you to safeguard your SEO strategy with either rel=canonical or noindex tag.
Bottomline
Web content syndication is a crucial tool in gaining exposure especially when you are just starting your blogging career. However, proof that you are a great writer is necessary to gain entry into the popular syndication networks. To ensure you benefit maximally from web content syndication without hurting your SEO, follow the steps discussed here.