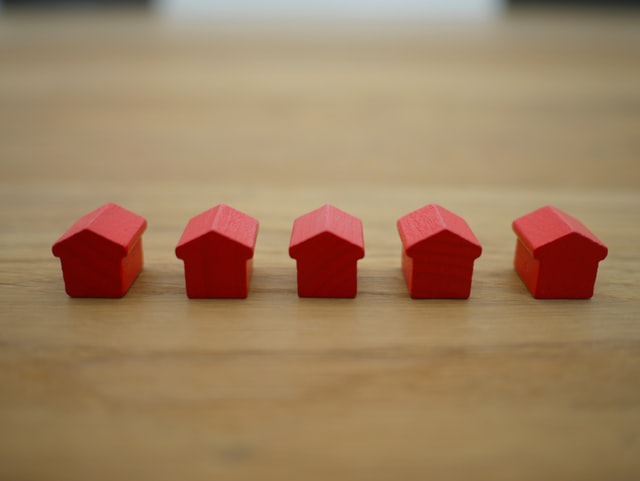 Imagine getting prospective buyers and sellers with fewer meetings. This is the dream of every real estate agent, don't you think? With the help of SEO, this could quickly become a reality for you.
SEO for estate agents can be a confusing topic, but it doesn't have to be. When you know how to approach your SEO, and what to do with it, the benefits are huge.
What Is SEO For Estate Agents?
SEO stands for Search engine optimisation and is the method of improving your website's visibility in organic search engines. It involves making sure that you're showing up when someone searches for something related to what they want, in our case, it could be 'Apartments for sale London.'
It's important to do SEO the correct way, also known as White hat SEO. It is a type of marketing that utilises legitimate, ethical practices to improve your ranking in search engines. By hiring the right professionals (or learning yourself of course) and employing white-hat techniques on your site, your company has the potential to generate organic traffic from Google with no negative effects!
Real Estate SEO refers specifically to the process of using certain techniques to improve the ranking of your real estate website in Google and other search engines.
Why is SEO so important for a Real Estate Website?
There is no sign of the number of internet users dropping. It continues to increase dramatically, and people are turning their attention to property online searches more than ever before!
In 2020, 97% of homebuyers used the internet in their home search. With social distancing and health guidelines coming from the COVID-19 pandemic, technology has played an even larger role in the buying and selling of homes.

National Association of Realtors
If you're a realtor, then you can't afford to not optimise your property listings for SEO. The sites listed on the first page of search engine results pages (SERPs) gets 95% of the web traffic.
Therefore, if you manage to get your companies website on the first page, you could receive 100s of qualified leads per month via an effective estate agent SEO campaign.
Whats the most important parts of SEO for Realtors?
A real estate agents website is a key part of their business and I highly suggest putting some effort into making sure that it has the best possible search engine ranking.
There are lots of things you can do to increase your chances of success, many of which we will go over now.
Real Estate Keywords
A keyword that is currently very popular may become less so in the future, and real estate keywords that were once popular might drop out of favour. To keep up with ever-changing scenario's, you will need to run an analysis of your website's target keywords on a regular basis to check for any potentially low-performing keywords that might no longer be useful.
I would recommend using a free tool such as Google Keyword Planner or a paid tool such as Ahrefs. It's important to research keywords that are less competitive. This often means they have less search volume but are more specific.
Less search volume and less competition generally means you can rank quicker for those given estate agent keywords. This can be highly beneficial to new or less established real estate websites as you will require less backlinks and can see a faster Return On Investment.
Optimise Your Local Google My Business Page for Real Estate Investors
The 3-pack is a set of three search results on Google that appear at the top of the page. These three Google search results are based on a combination of factors such as how frequently they are clicked, how well optimised your local listing is, etc.
In order to appear here, you need to have created a Google My Business page. You can do so here: https://www.google.com/business/
Once you have created this, you can optimise your Real Estate Business page inputting the following details:
Exact location on map
Opening hours
Website
Telephone number
Description
Photos
Primary and secondary categories
Consistent & Correct Estate Agent Business Citations
Citations are one of the most important ranking factors in local SEO.
It involves placing your businesses' Name, Address & Phone Number (and Website) on various business listings and websites around the internet.
It's essential the information listed here is the exact same as your Google My Business profile. Google will validate their information with that they find on the listings so it pays huge dividends for it to be consistent.
Have a Fast & Mobile Friendly Website
A much higher percentage of buyers search for homes online using their mobile devices. With such an overwhelming majority, there is no reason why you should not optimise your site and cater it accordingly so that more people will be able to find what they need in a timely manner!
Optimising your website for mobile can be a great way to engage potential clients, but if you don't optimise it properly and make sure everything loads quickly then they'll go elsewhere.
The key thing about optimising websites is making them fast enough so there aren't any hang-ups or delays on devices with smaller screens (like smartphones). It ideally needs to load in less than 2 seconds.
This can prove to be a tricky process for some poorly built websites so it's critical that you invest well right at the beginning to get a sufficiently healthy and fast website. If it's too late, then I'd suggest hiring a good web developer to help you with the technical details of this process.
Have a Clear Site Structure
To rank high in search engines like Google and Bing you need to make sure you have well-structured website. When you have structured it properly it makes it easy for your visitors to navigate around it and for search engines to crawl and index it hence it helps you get better search engine results.
Organise your website in a way that makes sense to you and your visitors. If we take a tiered hierarchy approach, a good starting point is to put the home page at the top, followed by navigation pages beneath it. Then place the rest of your individual pages at the bottom.
Clear Internal Links to Maximise your Real Estate SEO Keywords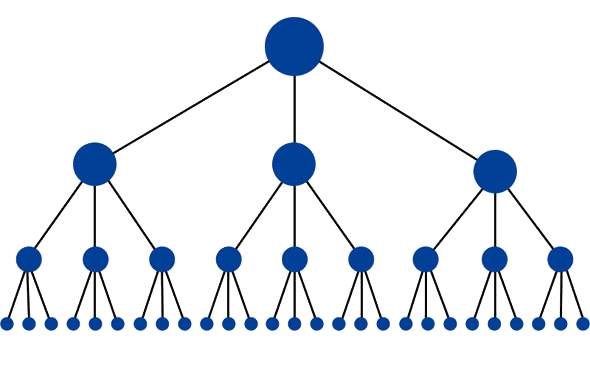 In the sketch above, Moz demonstrates how to create an internal linking structure with multiple pages that link back and forth between each other. This will help maximise a site's relevance as well as cut down on hops from one page being linked onto another too far away for it be useful or significant enough in comparison.
In order to get the most out of your area pages, you should make sure that they are not only pointing at each other but also linking in a way which will bring traffic from one page over into another. This can be done by creating relevant hyperlinks between different parts or even entire neighbourhoods so visitors who come looking for information on place A could end up visiting places B and C as well!
Create a Sitemap and submit to Search Console
Sitemaps are files in which you give information about pages, posts, videos and other content on your site. Search engines use sitemaps to find the most important content and crawl your website in a more efficient way.
You can create a sitemap using a free online tool but there is another way. The best way to create a sitemap is by using a tool that automatically generates a sitemap based on the structure of your website and its content.
This way it autoupdates which can be very important for fast changing websites such as those in the Real Estate industry.
Build a Strong Backlink Profile
To improve your site rankings, you should work to build backlinks. You should try to connect to websites in your niche and contribute content that will benefit them and their readers. You can do this by reaching out to other authoritative websites in the Real Estate industry.
Tell these websites about your products and services. Ask them to mention you in their posts and newsletters. Guest post on other sites. This is a great way to get more exposure for your website. To do this, it's important that you create a compelling offer for the other website that they will want to include.
Real Estate SEO Agency
If you are an agent looking to improve your estate agents SEO or digital marketing, there are a few key areas of your site that need attention as discussed. We know this can seem daunting but I'm ready to help! Contact me for more information on how we can partner with you to create better search engine ranking opportunities for your business today.