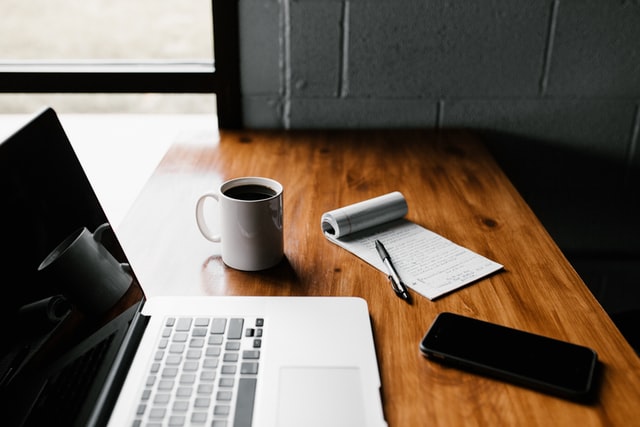 What to Look For in a Good Content Writer
Are you thinking of hiring a content writer but don't know where to start? You're in the right place!
All business needs interesting and useful content. Information that drives prospects to sales making your company stand out and grow. It's tough to get a writer who can create such content time and time again.
Companies often struggle to find a suitable writer as it can be tricky to know what to look for when hiring. A good content writer promotes your business, supports your content marketing, and generates leads.
Great content can often mean great business. Google loves to find keywords in your content and rank accordingly, if it's relevant of course. More ranking keywords will lead to increased organic traffic and then if you have optimised your sales funnel, more leads?!
How to Tell the Skill and Experience Level of a Writer
Ask for samples of the writer's work. Consider their flow, grammar, readability, and spelling to estimate their skill.
A writer could be great in blog posts but not experienced in landing pages. A writer could be best in fitness or technology but have no idea in business and politics. An experienced writer will ask you in detail what you want, what success should look like, and your goals.
A writer who likes your service or product is likely to show more passion and care. A writer who cares is likely to create great content.
You need a writer who is available and adheres to strict deadlines. Communicate with your writer and draw a comfortable schedule for everyone.
It's hard to tell, but you should like and respect your writer. You'd be surprised how far common courtesy goes. Even if remotely, you end up spending much time together. The writer should therefore match your work style.
Qualities of a great content writer
1. The writer should have a confident and strong writing voice
Persuasive techniques, sales marketing, and strategizing are taught. Voice develops with time but comes from within an intelligent and creative being. The writer gets there from commitment and passion. Get a writer with smart, interesting, convincing, and perceptive work.
2. Look for a writer with a strong command of grammar, spelling, and usage
Any writer could occasionally make a typo, but it should be rare with a good writer.
3. A strong writer is creative and capable of thinking widely
A professional writer thinks of the topic and delivers something useful for the audience wrapped in interesting angles and hooks that engage curiosity and draw attention.
The writer knows the elements of the best content that sells. Content that draws prospects from strangers to potential customers.
4. The content writer knows why they are using specific content strategies
They can explain to you the aim of taking a certain angle in either a white paper, video script, or blog post. Such a writer can produce compelling marketing content aimed at expanding your company.
5. A great writer is committed to ongoing quality education
The writer looks forward to being better with time; watch out for developments in the field with interest in lifetime earnings. Raw writing talent that understands strategy is vital, but you need a serious writer who continuously sharpens their skills.
The writer searches the algorithms, great headlines that sell, and social platforms. They are aware of the slightest change in the profession. With time, the writer gets authority in the topics they write, conducts research independently, and engages with customers.
A writer conducts research and comes up with an idea, and then starts drafting. A topic is made interesting by the correct references, sources when correctly broken down and analysed. The writer, therefore, needs to compare sources, interpret data and create the right material.
Such dedication level is found in a writer specialising in your industry. You can also build long-term relationships with a strong content writer committed to in-depth knowledge of your business.
A writer may not fulfill all the traits that you need, but a good writer should meet most of these requirements:
A writer gets this through experience or training. Being a master of skill means the writer not only understands rules but knows how to apply them. The writing should be flawless with the best standards possible.
Usage of idioms and expressions
A writer should be capable of using idioms and expressions that enrich the writing. It's done creatively by great content writers.
A good writer should have a sharp eye for details
It helps a writer avoid careless spelling mistakes and typos, use italics and bold where appropriate to emphasize text, correct inconsistent formats, and use acronyms, style, and abbreviations correctly.
A writer who embraces a sense of humor
Humour breaks barriers, introduces familiarity, and connects you with the audience emotionally. Laughter and fun promote retention, absorption, and learning. Humour is natural and not for everyone.
As a good salesman understands human psychology, so should a good content writer. The main objective is to sell. A writer who knows the basics of behaviour principles has persuasive writing. Their piece captures and holds the attention of the audience.
A content writer's main role is converting hard and raw information to meaningful, attractive, and relevant content. Basic knowledge of conducting keyword research is an advantage. The writer can: identify the right keywords for a certain topic, draft an exciting topic on high-volume keywords, know the factors that affect ranking, and knows about internal linking
A good content writer introduces keywords naturally from the text, meta description, and title. Proper use of keywords is critical in generating traffic in content marketing. This forms a key part of my SEO Services, in particular the On Page Optimisation.
Experience with various types of content
Experience with various content is crucial to a good writer. The marketing priorities are static.
A good writer communicates in time on any questions concerning the assignment.
Editing skills call for discipline, patience, and an eye for detail. Drafts will rarely be perfect, and editing can take more time than writing. A good content writer knows that.
The content created for your customers provides visibility and a concrete mode of communication with you. Hiring a great content writer could improve your company and be the difference between online success.
As always, I hope you enjoyed this brief insight. Are you thinking about hiring a content writer? Or perhaps someone to help you strategise your SEO efforts? If so, contact me today for a free 30 minute consultation.
Furthermore, I have recently partnered up with DesignRush to help achieve high quality leads and team up with other top SEO Consultants around the world.