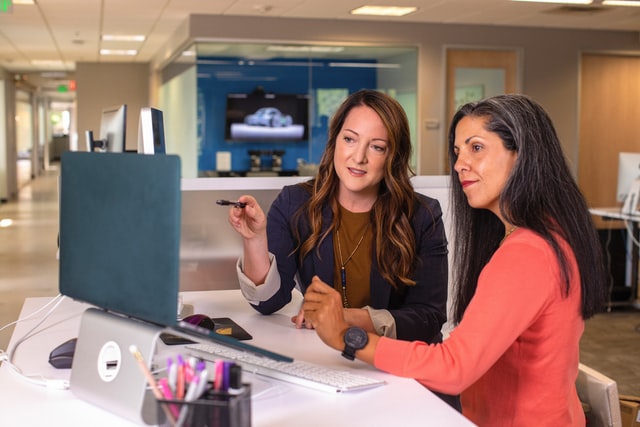 Every day is a new opportunity for success. Not every client has the same needs, and that's what makes consulting so challenging: you have to be able to adapt on-the-fly when necessary. Every challenge presents an opportunity; don't let your skills go unrecognised!
The challenges of working with clients are one reason why SEO consultants might find themselves feeling overworked or undervalued sometimes. It can also make it difficult if they're juggling multiple projects at once as different jobs require different skill sets – but there's no need to worry about this too much as long as you keep in mind that we all face our own set of unique obstacles (and overcoming them gives us more experience).
But, how can you go over and beyond to offer the best consulting services? Here are some of the ways to become the best SEO consultant.
1. Set clear and achievable goals
Setting clear and achievable goals is important because you don't have an idea when your efforts will be rewarded with new visitors, conversions, etc. You need to set timelines that are manageable so you're not disappointed after six months go by without any progress; it could take up to two years before anything happens!
2. Answer all questions
As expected, your clients may have many questions, especially if they have never involved a consultant before. Admittedly, you may not have all the answers or know everything they may ask. It helps to thoroughly prepare before meeting with clients to avoid those moments when you are clueless about a concern.
If you don't have a satisfactory answer, I recommend letting your client know that you will get back to them. This is better than giving vague or false answers. If and when you answer the questions, make sure that you exhaustively answer, leaving your audience well informed.
3. Have the right tools
In every career, there are those tools that you need to make your work easier. It's no different with SEO consulting – a good consultant needs the right tools! Here are some of the most common SEO tools that specialists.
a) SEMRUSH
The tool is an all-inclusive product that helps optimise content, ads, social media, competitor research, and reports. If you want to increase online visibility, then SEMRUSH is a must-have for any SEO expert.
b) MOZ
MOZ is popular among SEO consultants as it gives a different dynamic to help you analyse almost every aspect of the website. You can use the site explorer to check on your links, and you can also use MOZ local to help you rank locally. With the tool, you can find the right keywords as well as spy on your competition.
c) Google Analytics
A great SEO consultant must know how to use the Google Analytics tool. GA helps understand different metrics such as how users interact with the website, the location of site visitors, and bounce rates. With the tool, it's also possible to determine the best performing websites in your niche.
d) Google keyword planner
Any successful SEO campaign has to make use of keywords to leverage what users are searching for online. SEO consultants should use the Google keyword planner to increase the chances of success in increasing website performance and rankings. When utilising the tool, you only need to input the seed word, and the planner will display all the different suggestions of keywords you can use.
e) Screaming Frog
Screaming Frog is an essential tool for any SEO consultant as it acts as a crawler analysing all the links. The tool provides insightful information regarding each URL and can form a huge part of a Technical SEO audit.
f) Google Search Console
The Google Search console acts as a dashboard where you can visualise how your site appears on the search results. The tool also gives insights into any errors that are preventing your website from ranking. The SEO specialist makes use of all the recommendations to improve the website so that it ranks better.
These are examples of some of the best SEO tools in the market. There are so many other options that your consultant may decide to use. A consultant will pick a certain tool over another, depending on the experiences using different SEO tools.
4. Educate your clients
It's almost impossible to realise the value of SEO if you don't even understand what it is. As a consultant, it's essential to understand your clients' background and understanding regarding SEO. Remember, you may be dealing with a marketing team member who doesn't understand what SEO is all about.
It's not obvious that even the website owner understands SEO basics as it's only a part of the digital marketing sector. When your client understands what you do, they will appreciate your value more.
It's also okay to try and understand if the client has worked with a consultant before. If they have worked with a consultant, they may somewhat understand what is expected of them since it's a combined effort venture.
Another aspect you need to understand is if your client is aware of the SEO best practices. If they don't understand, it's important to explain the good and bad to them so that you both are on the same page.
5. Take charge
A client/consultant relationship means working together to achieve desirable goals. The consultant may not always have control over the execution of the recommendations they make. As a good consultant, you need to make the client understand that achieving goals majorly depends on how well and fast they take action on recommendations.
For example, a consultant may recommend a content strategy to target certain keywords. If the client doesn't engage a writer to help realise the recommendation, then this may delay the success of the campaign.
Well, not everything may have an impact immediately. Therefore, the specialist should let the client know which of the recommendations to prioritise and why. If possible, the consultant can also be part of the execution to speed up the results.
6. Show interest in the business and industry as a whole
The only way to demonstrate your expertise is by showing the client that you want to understand their business model before you even start working. Get to know the key competitors, updates in the industry and any changes worth noting.
You can subscribe to relevant publications in the industry, create Google alerts on any news regarding the niche, or even do thorough research. Most importantly, ask your client any questions regarding what they do in their line of work. Most clients will trust you if you take the time to understand their business.
7. Get to know your recipient
As mentioned earlier, SEO isn't a one-off thing, but an ongoing process before any significant results can be realised. In the course of your consulting job with a certain company, you'll often find yourself holding meetings with stakeholders trying to understand the progress.
You may have different audiences at different times. For example, at certain times you may meet with the management while other times it's the junior staff working in the marketing department. With this understanding, you need to tailor your talks to suit different audiences.
For example, if you have a meeting where the CEO joins, you need to start your conversation by introducing yourself, what you do, and why you think it might help the business. At this point, you need to go through the basics of SEO first and then explain the bigger picture of what you hope to achieve at the end of it.
8. Effectively communicate the results
Most consultants think that simply sending monthly reports to the clients, that's enough. Most clients don't even understand metrics such as clicks, impressions, users, bounce rates, etc. A good consultant will send reports and find time to explain to the client what the report shows.
Communication is very crucial in any consulting relationship. Being able to explain things straightforwardly is one lacking element in the SEO consultancy field. You want to make sure your client understands the progress and the final goals.
Conclusion
Despite having so many SEOs in the industry, a few factors separate the good ones from the average. A healthy client/consultant relationship requires understanding, proper communication of goals and expectations, and transparency. This guide details the best ways to become a great SEO specialist.