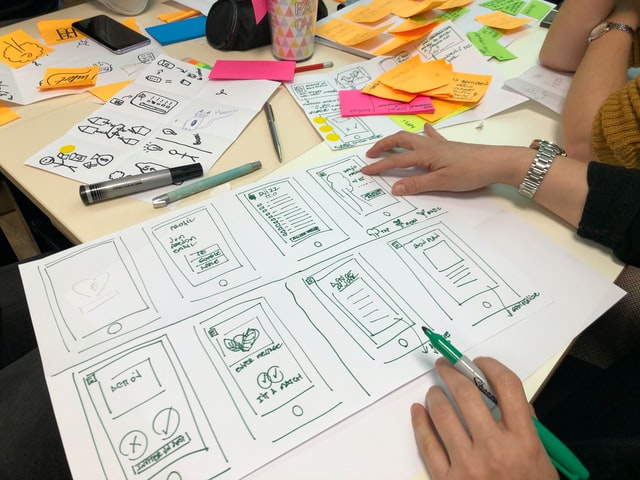 Search engine optimization focuses on appealing to Google and other search engines. UX, on the other hand, focuses on the user experience. The two aspects can work together to give better results. Let's look at how you can align SEO and UX.
What is User Experience Design?
User experience design is the process of creating meaningful experiences for users visiting a website. Meaningful experiences are experienced through good branding, usability, functionality, and beautiful design.
User experience is defined as how a user feels while interacting with a system such as a website, app, or software.
What is SEO?
Search engine optimization refers to how easy it is for a website to rank on the search engines. SEO is more about providing a compass to the user to help them find your website easily. SEO is often concerned about the ease that crawler bots find the content for ranking instead of how the end-user feels about the website.
Balancing UX and SEO
Balancing the two aspects is crucial because there is no point in users being able to easily find your site, but then when they arrive, they bounce off immediately due to poor UX.
It can be a challenge to find the balance because writing for SEO and UX is different. When writing for SEO or, rather, the search engines, it's possible to compromise with the flow of the content.
If you would like more information on SEO services, check out my other pages.
Cost of SEO and UX
Admittedly, both SEO and UX are expensive ventures. SEO is a long-term investment if you're to realize any significant results. On the other hand, UX is a one-off investment during the initial setup of the website. However, you'll need to make each post visually appealing.
If done right and if you're willing to pay the price, balancing UX and SEO will help your website rank better and also give users better experiences.
How can SEO and UX Work Together?
This section will look at different ways we can make SEO and user experience work collaboratively.
The two departments can work together
Assuming that the SEO and UX are based in-house, you need to make sure that they work together from the beginning of the project. When the two teams work in tandem, it's possible to bring out any troubling issues from the start.
Understanding the search intent
The intent is what makes clients look for certain information on the search bar. You need to understand the search intent so that you can fully satisfy it. Thus, it would be best if you put yourself in the shoes of the users. Why do you think they could be looking for certain information? What else do you think they would want to read from your posts?
Identify an optimal word count
Most bloggers will prefer long-form content because it's possible to fit in more long-tail keywords. Longer content could work in certain situations but not always. Short-form content at times works better if you're looking to gain more traffic and conversions.
You can easily determine an optimal word count by simply looking at the top ten pages ranking on the SERPs. How many words have these pages used for a similar keyword or topic? You can then tailor your content to have the same word count as the rest of the ranking pages.
Optimize for various devices
Most internet users utilize mobile devices in comparison to computers. Google thus gives more priority to mobile usability. You want to make sure that regardless of what devices your users have, they have ease navigating your website. Optimizing your website for mobile is thus essential for both UX and SEO.
Don't forget the snippets
You need to align your SEO and UX so that you can create interesting and clickable snippets. Featured snippets answer the exact questions that users have, and it also determines whether they click on your site or not.
Ensure that the snippets are interesting enough for the users to feel the need to click through to the rest of the content.
We can only talk too much about user experience being how attractive your site is to users. You need to understand that the more visuals you use, the slower the page takes to load. Sadly, your audience is busy and doesn't have all the time to wait for slow pages to load, which affects user experience.
SEO, on the other hand, looks at how fast pages can load. If your pages take longer to load, it hurts your SEO through high bounce rates. When users bounce off your pages, it signals to Google that your pages aren't relevant to users, ultimately affecting your ranking capabilities.
Users value easy navigation
It's important to ensure that your menu is well marked to help users move from one page to another within your site. Also, ensure that you don't overdo internal linking because it can only add confusion to the visitors.
Consider the core web vitals
In May 2020, Google introduced a new metric known as the Core Web Vitals. This vitals factor in so many aspects.
The first aspect to consider is the First Input Delay (FID) which measures how long a page takes to be responsive. Ideally, a page shouldn't take more than 100 milliseconds to become interactive.
The other vital aspect is the Largest Contentful Paint (LCP) which determines how long it takes for the main content to load. LCP should be below 2.5 seconds.
The last web vital is the Cumulative Layout Shift (CLS), which considers any sudden shifts in the layout of the pages due to the addition of elements. For the best user experience, the CLS score should be below 0.1. CLS will mostly look at the consistency of visuals and their stability.
Breadcrumbs act as a helper to help users and crawlers track their progress on your website. It's more like small menus that let users and bots know where they are and how they got there in the first place.
Conclusion
Understanding the differences between user experience and SEO is important for site owners to align them to work together. In 2021, Google is using UX as a huge ranking factor. If you want your pages to rank high on the SERPs, marrying SEO and UX is non-negotiable.
As always, if you would like to get in touch, contact me today.