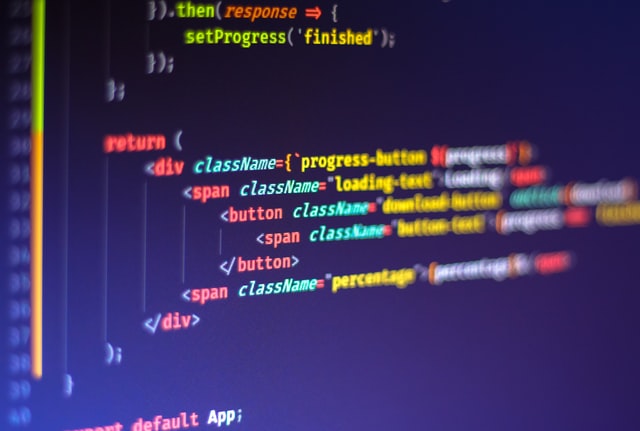 10 Factors to Consider When Hiring a Web Developer
Web development is a huge investment for any business or entrepreneur. The process of hiring a web developer should therefore be taken with utmost seriousness because it could cost your business heavily.
Currently, there are many onshore, offshore, and freelance web developers. It can be daunting for business owners looking to hire a web developer. In this guide, we'll give you some of the things you need to look at before settling for someone specific.
1. What are your goals
You need to have a clear picture of what your company is about, your vision, mission, and goals. You shouldn't delegate the task of deciding what your brand should look like to a developer.
With a clear understanding of what you need, you'll be in a better position to determine whether the developer you want to hire can deliver.
2. Does your developer have a strong portfolio?
A good developer has most likely worked with other clients and would be more than willing to show you their previous work. If you come across someone who seems hesitant to share their portfolio, beware.
Insist on seeing what they have done before so that you can gauge their quality and whether it's relevant to your line of work. If the portfolio doesn't please you, don't hesitate to find another suitable candidate or perhaps even me 😉
One way to find a good developer is often through word of mouth. Ask around among your friends and family. Fortunately, this is how I have found most of my work for many years.
3. Experience
You can come across a really good coder who creates websites in a certain niche that's different from yours. Then we have brilliant coders that can build a beautiful website across all industries, and if you find such, you're lucky.
If a developer doesn't understand your type of work, don't engage them any further. You see, someone who understands what you do will know what is expected in a website. They will also know how to optimize the site better using SEO to become an authority brand in your field.
Experience can also be gauged depending on the number of years the person has worked. You cannot compare a recent graduate with a web professional who has worked for over ten years. The more years of experience, the more familiar they are with different types of websites and technologies. You don't want to hire someone who wants to experiment with your site.
4. Technology
Currently, there are just so many technologies and tools that developers use to create websites. Some technologies are better than others. Other tools are in the trial phase and may not be functional several years from now. Of course, you want to use technologies that can stand the test of time.
As you hire a web developer, it's important to understand how experienced they are with different types of technologies. Also, remain firm to understand what tools they will use on your website and why. An experienced web professional will justify why they prefer a certain tool over another to suit your specific needs. I use WordPress for almost all of my new websites.
5. Pricing
When you request a quote from different people, you'll get to understand how diverse they are in pricing. It's tempting to hire the lowest bidder, but as cliché as it sounds, "cheap can be expensive." You should be willing to compensate for the type of work you want adequately. Most good web professionals know their value, and they will charge high prices for their services.
6. Customer service
Admittedly, most business owners aren't tech-savvy and will need the developer to walk with them through the journey. It is crucial to hire someone willing to offer customer support and communicate with you at every development phase.
You can analyze how good an expert is with customer service from the minute you contact them. Be wary of rudeness, long response times, or any form of unprofessionalism. See my Google Business Account here.
7. Maintenance
If you've owned an online property before, you know that it never becomes complete. Now and then, you need to keep updating, changing things, or adding new things. You, therefore, need to deal with someone that can offer maintenance services even after the initial launch.
8. One on one communication with the developer
Some business owner dream of having their sites developed by the most famous names in the industry. Those renowned web developers are often very busy, so unless you are paying top top money, In most cases, your work will be assigned to the junior developers.
You will never get to express how you feel or your desires to the famous tech geeks. The problem with dealing with junior developers is that they change jobs very fast. Tracking your website if you need help or changes after launching will be difficult for you. It's better to hire a developer who will work with you and not outsource your work.
9. The functionality of the sites
When hiring a web developer, you want to make sure that they can create a highly functional website. The website should have high usability because it is the most important ranking factor on search engines.
10. Submission of source files
Another important factor to consider when hiring someone to build your website is source files. Most developers don't submit the files after completion of the project, which holds the client hostage because if they need any changes made, they have to go back to the developer. It becomes even worse if the expert in question isn't willing to make the requested changes.
Having the login credentials, images, detailed explanations of databases, and access to code repositories gives the client full control. This is important if the customer ever wants to take full charge of their website. Besides, it also makes it easier if you want to move from one developer to another.
Conclusion
Hiring a web developer can be daunting, especially if you don't know how to sift the wheat from the chaff in the vast market. I am always happy to offer you free advice on this so get in touch today.